Indians and their belief in gemstones is not a new phenomenon. Indians have believed in the power of gemstones since eras.
These gemstones are a ray of hope and are considered to carry certain energies that helps in removing obstacles or difficulties a person is facing.
Each of the planets is represented by a certain gemstone that carries out energies to turn the unfavourable conditions of planets in a horoscope to the favourable ones.
In India, you can witness people taking gemstones rather seriously as not just a piece of jewellery but a positive source of energy and good luck.
Whether a common man or a celebrity, whether there are obstacles occurring in career or starting of a new phase of life, an individual's horoscope and suitable gemstones are suggested in order to be protected from any ill consequences.
Recommended Story – Healing Crystals: Most Effective Healing Stones
Planets and their Native Gemstones
Planet – Gemstone
Sun – Ruby
Moon – Pearl
Mars – Red Coral
Mercury – Emerald
Jupiter – Yellow Sapphire
Venus – Diamond
Saturn – Blue Sapphire
Rahu – Hessonite
Ketu – Cat's Eye
Let us learn about these gemstones and their benefits –
Ruby (Manik)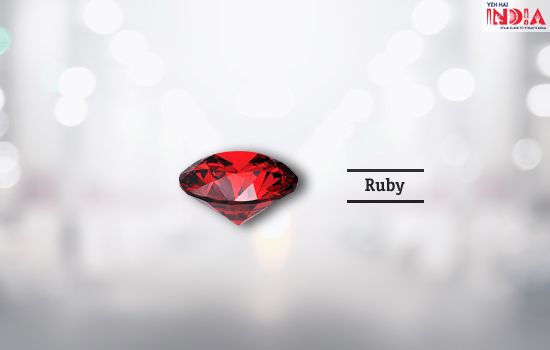 Ruby (Manik) is a pinkish red to reddish precious stones belonging to the 'Corundum' family which in Sanskrit mean 'King of all Gemstones'.
It is considered as one of the magnificent gemstones on the planet and has made a loyal position.
It relates to the planet 'Sun' which is considered to be the strongest planet in the entire solar system. Sun not only rules the physical health and vitality but also makes the person the center of attraction.
Benefits
Indian Astrology suggests Ruby to be worn for the growth in Career, Social Status, Love and Power
It improves family relationships
It enhances physical strength and vitality
It heals the heart and improves the flow of blood
It helps it protecting from negative forces
It helps the person to gain power or the central authority
The wearer becomes self-independent
It even helps in improving communication skills
Pearl (Moti)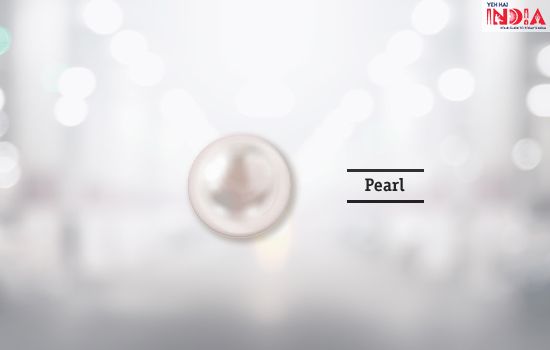 A natural whitish to bluish grey coloured organic stone, Pearl is considered to be worn to calm the planet Moon.
It is organic as the stone is created inside a living organism called the 'Mollusc'. Pearl is considered to be of powerful astrological significance.
Moon is considered to have a huge with the lives of young children and hence during their birth, their horoscopes are read in order to see the influence of the Moon. That is the main reason children are advised to wear pearls in case there is a bad influence.
Benefits
It help to maintain mental stability and the thought process
It is extremely effective in controlling anger or any negative emotion
It helps maintain harmony in maternal relationship
It keeps the relations more healthy and filled with love
It is great for eyes, skin and heart and keeps them healthy
It creases self-confidence
Red Coral (Moonga)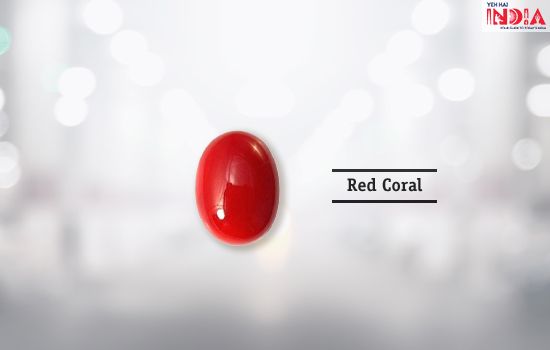 Called as the 'Moonga' or 'Parval', Red Coral is considered as an important gemstone according to the Indian Vedic astrology. It represents planet 'Mars' and is a stone of energy, vitality and ambition.
It is a deep red organic stone which is formed in the depth of the oceans by creatures called 'Coral Polyps'. When a coral polyp dies, through its skeleton remains, calcareous deposits are formed which then turns into Red Coral.
Benefits
It elevates energy levels of the wearer
It helps in overcoming hurdles and obstacles
Its healing properties acts as a shield and protects against cuts, bruises and other injuries
It is said to be beneficial for people with Manglik Dosha which helps in bringing positivity in the relationships
It helps in draining away irritation, bad temper, and extreme mood swings
It is even helpful in managing finances and growth at professional front such as team management and leadership
Emerald (Panna)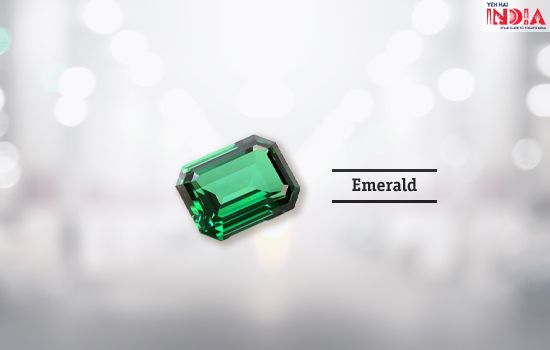 Naturally green and one of the vital gemstones according to Indian Vedic Astrology, Emerald comes from the Beryl mineral family.
Emerald gemstone represents Mercury (Budh) which is a small yet a powerful planet which has a strong influence on an individual's life.
Even in the Western Astrology, Emerald is considered to have an aura and an aesthetic value.
Benefits
It helps in promoting financial growth
It helps in bringing success in creative ventures
It brings intellect and wisdom
It enhances oral communication skills
It is believed to enhance senses and calm the skin
It maintains harmony and love in marital relationship
Yellow Sapphire (Pukhraj)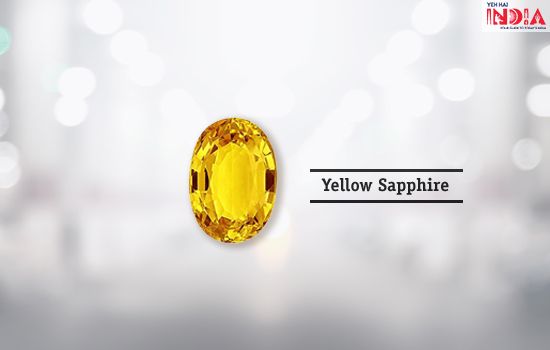 Yellow Sapphire also known as 'Pukhraj' comes from the Corundum mineral family. It is considered to be the safest gemstone and is a symbol of divine and grace.
A well recognised gemstone of all of the gemstone; it is linked with Jupiter (Brishaspati) which is the most powerful planet of all according to the ancient astrology.
It is a mystical gemstone which brings in positive changes in the wearer's life and balances all the aspects.
Benefits
It is a divine gemstone which sends the blessings to the wearer
It brings in mental peace and helps attain spiritual knowledge
It brings in success and helps in aiming high in business and academic front
It helps in improving both economic and social status of the wearer
Helps maintain marital bliss and also proves to be beneficial in conceiving
It has healing properties which helps in rejuvenating the wearer's health
Diamond (Heera)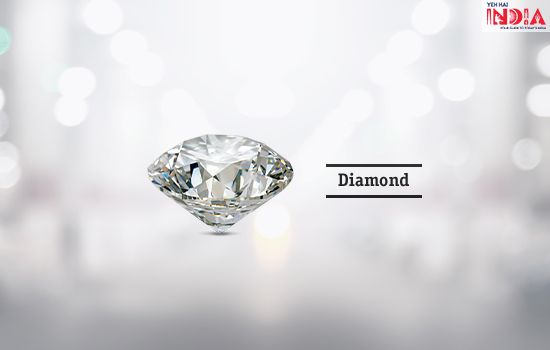 Diamond is one of the most important gemstone according to astrology. It represents the planet Venus (Shukra) which is signifies desires of the human.
Other names of Diamond are 'Heera' in Hindi, 'Almaas' in Farsi and 'Indramani' in Sanskrit. Being a supreme gemstone, it is related to the 'Hrit Padma Chakra' of the body.
It is said to be beneficial for all the zodiac signs but is more favourable for Taurus, Libra, Capricorn and Aquarius. It is also said to be beneficial for people who belong to the creative field and business field.
Benefits
It helps in dealing with negative energies as it is a rich source of power which helps eliminate supernatural fears
It helps to defeat and overcome the obstacles posed by the enemies or competitors
It enhances intellect and brings prosperity, success, fame, and maintains general and artistic abilities
It helps in building upright approach towards life
It brings in marital bliss and helps maintain love relations with harmony
It aids in overall physical and mental health
It increases sexual stamina and strength and also helps in keeping sense organs and vital organs such as kidney or digestive system healthy
Blue Sapphire (Neelam)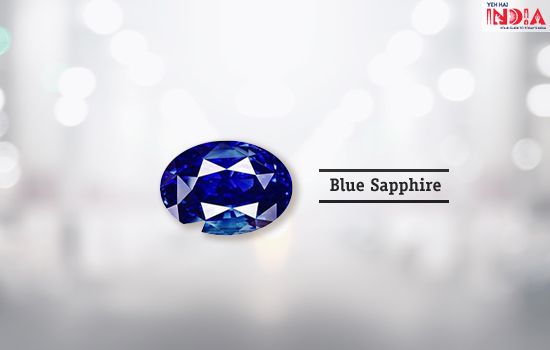 Blue Sapphire is said to be the strongest and fastest acting gemstones of all. As per Vedic Astrology, it is the gemstone of the planet Saturn (Shani) and is referred to as the 'Jyotish' gemstones.
This blue coloured gemstone also belongs to the Corundum family and helps in paving path for the wearers while they going through extreme difficulties in life.
Lord Saturn is said to be the 'Lord of Perseverance' and is a strict when it comes to discipline. Therefore, the wearer should be well aware of all the facts and should only wear this stone after analyzing all the conditions completely.
Benefits
It helps in moving ahead in life by eliminating stagnancy and gloominess
It helps in maintaining discipline and learning the art of patience
It helps in bringing clarity in the thoughts and eliminates confusion aiding in decision making process
It improves focus and attention
It draws out the negative energies from the body
It blesses the wearer with fame, position, success, and finances
It even aids in health benefits and meditation
It balances the Crown Chakra and which results in balancing of cosmic energies
Hessonite (Gomed)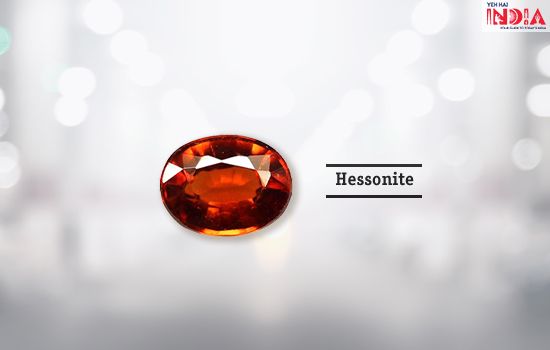 Hessonite also known as Gomed in Hindi has been considered as an important gemstone in the Hindu Scriptures. It is the gemstone of the Vedic planet 'Rahu'.
It is a dark brown or honey coloured semi precious stone from the garnet Mineral Group.
It is worn to defeat and overcome the negative effects or unfavourable conditions from the Vedic Planet – Rahu.
Benefits
It protects from negative vibes and energies
It helps to calm the mind and acts as a protective shield against anxiety and depression
It helps to boost confidence and brings in clarity
It enhances financial status and provides progress at professional front
It gives a sense of direction towards a definite aim or goal
It even helps to improve physical health and battling against deadly diseases such as cancer and problems like fatigue, allergies, infections, and even epilepsy
Cat's Eye (Lehsunia)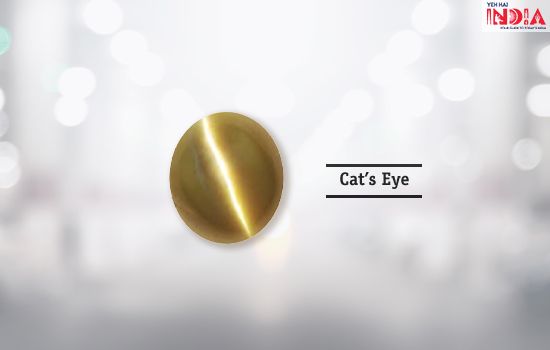 Cat's Eye known as Lehsunia in Hindi is a semi-precious gemstone which is found in various colours such as grey, black, honey and yellowish green.
This stone is said to benefit the most during 'Dasa' or the malefic phase of Ketu. It contains mystical, miraculous and superb healing properties which act as a shield against negative energies and unwanted dangers.
Benefits
It aids in creative imaginations, intellect, optimism and, work concentration
It helps to provide courage to tackle any sort of problem and gives a keen insight into positive judgement
It promotes inner peace and calm mind and qualities such as self discipline, generosity and, farsightedness
It brings fame, fortune and, luxuries to the wearer and also enhances the wealth status by increasing fortunes
There is an improvement in professional life which helps in further growth
It helps to awaken the spiritual abilities and smoothly detach from the materialistic or worldly pleasures