Be the change you wish to see in this world

Mahatma Gandhi
Today, the world and its people need more of this virtue, especially in times of a raging pandemic when everything looks dark and bleak.
However, there are some change makers who quietly steer the way for us, making us introspect, uplifting us with your passionate words and outlook to life.
Yes, we are speaking of motivational speakers who act as the boatman steering us in a stormy night; guarding us through the choppy waters through wisdom and knowledge.
India has a quite fair share of motivational speakers who are change makers in society.
Whether they are practical, spiritual or scientific in their reasoning, they have equal influence on our mind. Let's get to know them, shall we?
Sadhguru –
The first person that comes to mind when people think of Indian motivational speakers is the Spiritual Guru – Sadhguru.
Born to an ophthalmologist father and a housewife mother, Jaggi Vasudev or Sadhguru is an English literature graduate from Mysore University who understood the essence of spirituality quite early in life.
He began learning yoga from Malladihalli Raghavendra at the age of 13.
Since then he practised asanas and pranayama daily. His actual spiritual beckoning came when he was 25.
He sat on a rock in the Chamundi Hill and the meaning of spirituality was clear to him.
This prompted a spiritual and mystical journey through the length and breadth of the country. So, the Founder of Isha Foundation left his business and spent a year meditating and traveling.
After this, he decided to teach yoga and share his insights and spiritual thoughts.
Thus, Sadhguru started his first yoga class in Mysore with mere 7 people in 1983.
After years of work in different parts of Karnataka and Hyderabad, he established the Isha Foundation near Coimbatore in 1992.
Today, he is a world renowned speaker and author having millions of followers worldwide.
The 2017 Padma Vibhushan winner has graced many international forums and events including the Buckingham Palace, British Parliament, MIT, Harvard, the World Economic Forum amongst many others.
He walks the talk and does social work along with environmental work.
His organization works on various issues like Mental Health, Yoga, Spirituality, Education, Agriculture, and Ecology.
He is one of the most popular You-tubers amongst the motivational speakers of India and is often regarded as the YouTube Guru, having 7 million followers.
He is equally famous on Twitter and Instagram.
Recommended Story – Spiritual Gurus Of India And Their Teachings
Sandeep Maheshwari –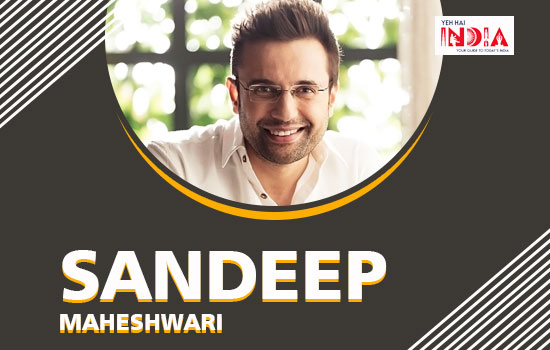 The most recognized face amongst today's youth is Sandeep Maheshwari, an entrepreneur who has motivated people to be strong and have the courage to brave through all hardships.
He is an icon for the middle class who has turned failure into success, making him a billionaire from the middle class society.
His stories are inspirational, positive, and uplifting which seeks to build the willpower of people across all adversities.
This youth icon started his career as a model at 19 years of age.
Soon he realised the exploits of this profession and was determined to help budding talents.
Hence, he started his own business ImagesBazaar at 26. This platform provides people with a plethora of Indian images.
He has a YouTube channel with more than 19 million subscribers through which he motivates millions of youths with insightful and practical perceptions.
He even does his own shows where he meets the teenagers and youth of today hearing their stories and providing them insights of his own.
The Global Youth Marketing Forum has honoured him with the Star Youth Achiever Award for his contributions to society. He also received ET Now's the Entrepreneur of Year Award in 2013.
Gaur Gopal Das –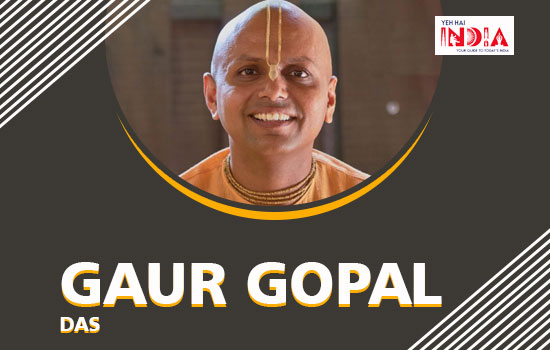 Another Spiritual Guru who broke the internet in recent times with his motivational speeches is Gaur Gopal Das.
He has more than 3 million subscribers on YouTube which is the highest after Sadhguru's 7 million and Sandeep Maheshwari's 19 million subscribers
The International Society of Krishna Consciousness or ISKON member is an Electrical Engineer by education who rose to fame courtesy his witty and intelligent speeches which has caught the imagination of corporate leaders, students, youths and celebrities – all alike.
His words make people think and go deeper into themselves to unearth the truth.
His unshakeable wisdom laced with witty insights makes it quite a fun and educational content.
Gaur Gopal Das started his career as an engineer in Hewlett Packard.
However, he gave it up soon to make a career as a life coach. Things changed after he joined ISKCON in 1996 and since then there has been no looking back.
He is quite active in ISKCON and gives motivational speeches in videos quite frequently.
He also attends college events and business events in prestigious and renowned institutes and organisations of the world. In this way he guides corporate firms, doctors, teachers, students and medical professionals.
The Indian Student Parliament of MIT in Pune has recognized him as "The Ideal Young Spiritual Guru". He has also authored a book called 'Life's Amazing Secrets'.
Shiv Khera –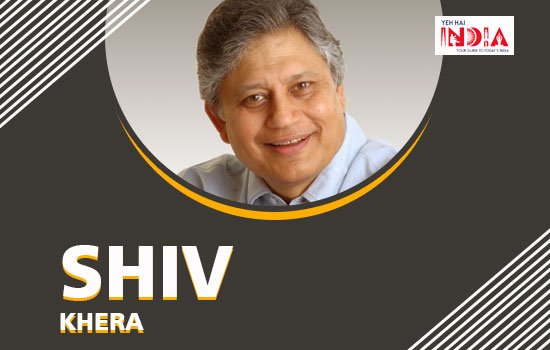 Politician, Author, and Activist – Shiv Khera is a popular face amongst the motivational speakers of India.
The founder of 'Bharatiya Rashtravadi Samanta Party' is a true force to reckon with as he advocates a more equal and just society.
The author of the bestselling book, "You Can Win", Shiv Khera is a strong propounder of equal education rights and leads the movement against caste based reservations.
His years of hard work as a car washer at first and insurance agent later, gave him valuable insights to life which laid the foundation stone of the motivational speeches.
Today, he inspires and motivates people with fun and entertaining videos. He also indulges in hosting a fair share of events and conventions which helps people of all ages.
Yogesh Chabria –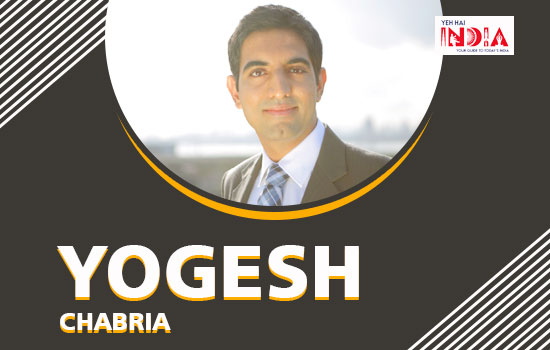 A rising superstar amongst today's powerful modern day motivational speakers, Yogesh Chabria answers the day-to-day struggles and dilemmas of our life.
The Founder of the 'Happionaire Way', Chabria is an entrepreneur and best selling author who is guiding people through their modern day struggles and helping them achieve their true potential.
A firm believer of the concept of Happionaire, Chabria truly believes that your richness is defined by your happiness not your wealth, salary, social status, or power and this is what success means.
His hard and tiring life has instilled such a strong and positive faith in experiences which makes his speeches and ideas quite personal and practical.
He rose from a humble background. His life began as a toy seller at the age of 5. Then his family moved to Iran where he grew up selling clothes and comics while he was still in school.
At 16, he returned to India and here too he worked as a door to door salesman to earn a living.
During this time he found an ingenious way to eradicate the hardship at work. Most people will let their dogs out on him which would make it difficult to sell products. So, he started feeding biscuits to these dogs and became their friends
Chabria understood the power of Transcendental Meditation when he was 14 and actively advocated it to people to entrap their full potential.
He is a member of the Chicken Soup for the Soul.
He mainly speaks at public events like corporate shows and business events where he speaks for CEOs, Billionaires, Royalties and Celebrities.
He even writes as a columnist for Times of India, CNBC and Entrepreneur Magazine amongst many others. His mantra in life is to experience everything
Together these 5 individuals form the crux of the motivational speaker fraternity in India. You can trust them with any issue whether it's related to health, career, personal life or any other thing.
They are the living proof that words can make your life better, only if you hear them from the right person.
Also Read – Spirituality in India : What it means, its evolution & the Gurus