Kathak is one of the oldest and greatest art forms of India that is preserved and cultivated through generations in history.
Known to be one of the major 8 dance forms in India, the story of Kathak dates back to as old as 885AD, now depicted in the Khajuraho temples of Chandela dynasty.
The origin of Kathak is traditionally attributed to the travelling bards of ancient India known as Kathakars. The term 'Kathak' literally means 'story' in vedic Sanskrit and kathakar means 'story teller'.
Here are some of the most renowned Kathakars of India known for their legend in Kathak dance form in the modern history.
1. Pandit Birju Maharaj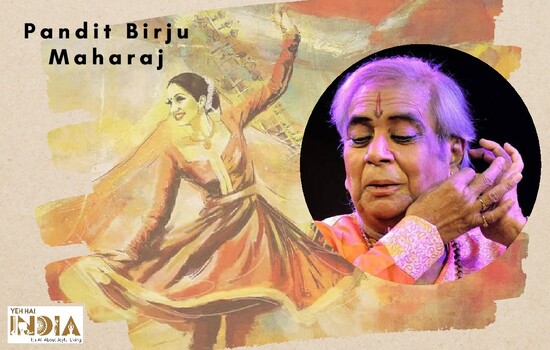 Brijmohan Mishra popularly known as 'Pandit Birju Maharaj' is an Indian dancer, musician, composer, singer and one of the most prominent exponents of Lucknow 'Kalka Bindadin' Gharana of Kathak dance in India.
Born in 1937, he was a descendant of the Maharaj family of Kathak dancers, including both his uncles 'Shambu Maharaj' and 'Lachhu Maharaj', and his guru and father, 'Acchan Maharaj'. 
Maharaj started his career in dance as early as the age of 13 and started teaching dance forms including Kathak at Sangeet Bharti, New Delhi. He also taught Kathak at Bharatiya Kala Kenda and Kathak Kendra, to several Indians and people across the globe.
He opened his own dance school 'Kalashram' in New Delhi as soon as he retired and is known to have choreographed Satyajit Ray's Shatranj Ke Khiladi (1977), Madhuri Dixit in Dil to Pagal Hai(1997), Devdas (2002), Kamal Hassan in Vishwaroopam (2012), Deepika Padukone in Bajirao Mastani(2015) and Alia Bhat in Kalank (2019).
Maharaj is one of the youngest artists to receive the Sangeet Natak Akedemi Award at 28 and he is also the recipient of India's second highest civilian award, Padmabushan which he received in 1986.
Recommended Story – Kathak Classes: Best Online Kathak Classes
2. Lachu Maharaj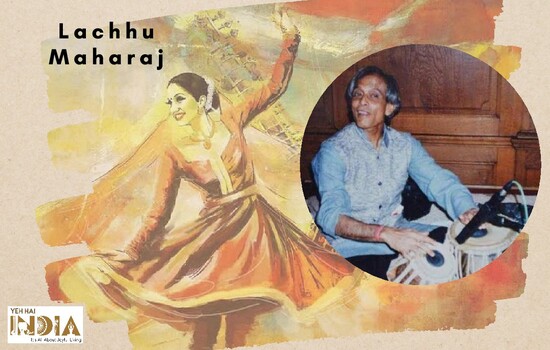 Pandit Bajinath Prasad, referred to as Lachhu Maharaj was the second son of Shri Kalka Prasad, a legendary Kathak dancer and received training from his uncle Bindadin Maharaj who was the court dancer of the Nawab of Awadh for nearly 10 years.
Bajinath started performing Kathak at the age of 10 and also learnt Pakhawaj, Tabla and Hindustani Vocal Music. His family of illustrious exponents of Kathak are known to have choreographed Bollywood and several Indian cinema since their inception. 
Exceptional at displaying grace, emotions, and sensuality he is known to have exported Kathak to all over the world and remains to be one of the most renowned names in the film industry.
His most notable choreography includes Mughal-e-nizam(1960), Pakeezah(1972) and he was awarded the 1957 Sangeet Natak Akademi Award by Indian National Academy fro Music, Dance and Drama in 1957.
3. Shambu Maharaj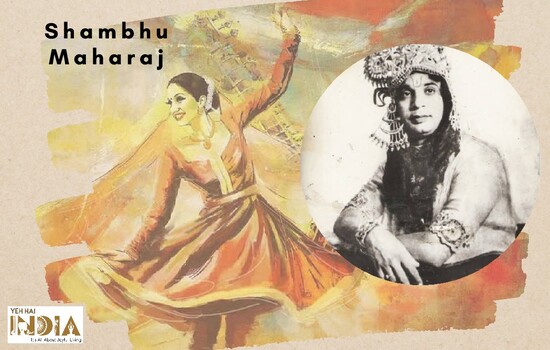 Pandit Shambu Maharaj born as Shambunath Mishra, was a guru of Lucknow Gharana school of Kathak. He is the youngest son of Kalka Prasad who was the court dancer of the last Nawab of Awadh.
Shambu Mahajraj started performing at the age of 8 under his uncle Bindadin Maharaj and later his older brother Acchan Maharaj. He is also known for his 'Natwari Nritya' and 'Thumri' which he learned from Ustad Rahimuddin Khan of Benaras.
He was fondly crowned as the king of emoting and is known for his title 'Nritya Samrat' and 'Abhinaya Chakravarti'. He was awarded the Sangeet Natak Akademi Fellowship in 1967 and Padmashri in 1956. 
Check out this Soul Brass Ghungroo!
4. Shovna Narayan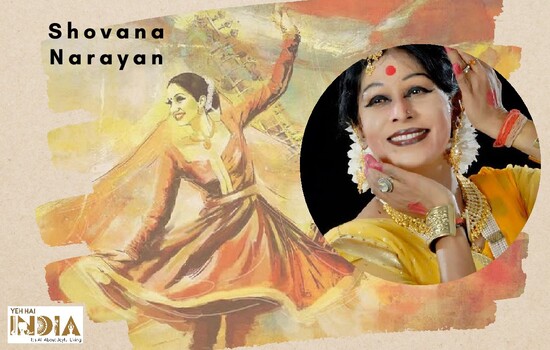 Shovna Narayan is one of the most renowned Kathak Dancers of India known for her strong urge for experimentation and innovation in Kathak dance form.
She was trained by legendary Kathak and classical master Pandit Briju Maharaj and Kundanlal Gangani. An author and pioneer of the dance of temples, she is known to have worked and performed at several international stages of repute.
Shovana was a career officer with the Indian Audit and Account Service and is an alumnus of Miranda House, Delhi University. She also received her M.Phil from University of Madras in Defense and Strategic Studies.
Shovana is also known to have extensively researched on ancient Kathak forms. She discovered and published a documentary on 8 Kathak villages near Gaya and she has collaborated with Epigraphy scholar Dr. KK Mishra, who discovered inscriptions of Kathak dates 4th Century BC.
She is the first to have conceived and conceptualized the philosophy of Khajuraho Temples entitled 'Dance of Temples' which was recognized for its great heritage value by the UNESCO. 
Check out this beautiful Kathak dress for kids!
5. Kumari Kamala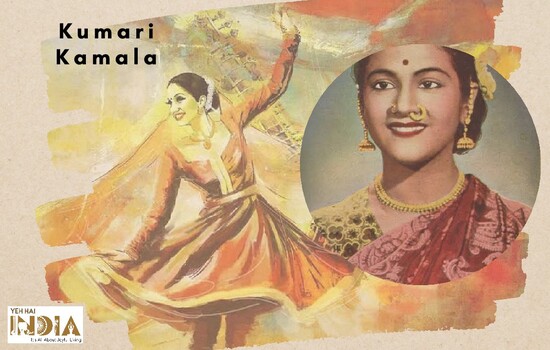 Kumari Kamala is known to have appeared as a child dancer in more than 100 Tamil, Telugu, Kannada, Malyalam and Hindi movies.
She is known for her career in both acting and dance and is trained by legendary Kathak dancer Lachhu Maharj. She was born in Mayuram and travelled to Bombay to learn Kathak and also Hindustani Music which she learned from Shankar Rao Vyas.
In 1953, she was invited to perform at Queen Elizabeth II coronation festivities and in late 1950s she toured internationally performing in China and Japan. She also taught at the Colgate University, New York and was awarded Branta Professorship in 1975.
Kumari Kamala settled in New York and started her own dance school in Long Island, Shri Bharata Kamalaya. In 1970, she was awarded the Padmabushan and in 2010 she received National Heritage Fellowship from the National Endowment for the Arts. Take a look at Handcrafted Prajapati Musical Industry Sitar.
Recommended Story – Kathak- The Classical Indian Dance Form
6. Sunanya Hazarilal Agarwal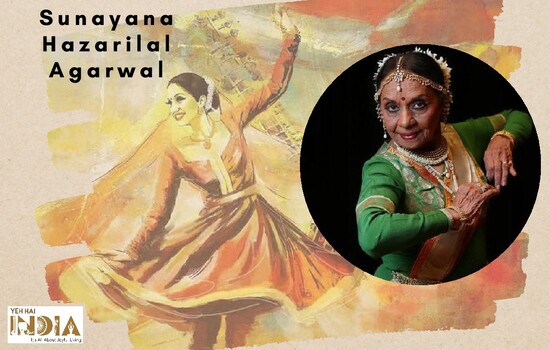 Sunayana Hazarlal Agarwal is one of the most prominent Kathak dancers in the world and is widely considered the only surviving practitioner of the Benaras Gharana (Janakiprasad) of the Kathak dance form. 
She was born in Mumbai and was trained under tutelage of Guru Hazarilal who was known exponent of Benaras Jankiprasad Gharana.
Hazarilal is currently serving as the director of Natawari Dance Academy and has been a visiting faculty member at some of the most prestigious institutions in the world including University of California, Los Angles.
She also heads the Kathak division of Sanet and Nartan Shiksha Peeth of Bhartiya Vidya Bhavan, Mumbai and has conducted dance workshops in New York, California, Italy, Belgium and USA.
She is the recipient of Sangeet Natak Akademi Award, Abhinayan Kala Saraswati an Maharashtra Gaurav Award. She was honored by the Govt. of India with Padma Shri in 2011.
7. Pandit Durgalal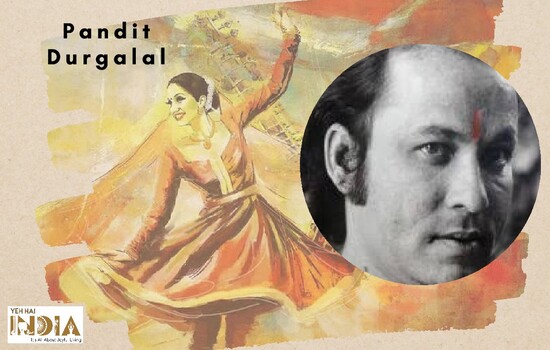 Born in 1948 in Mahendargarh of Rajasthan, Pandit Durgalal received training from his brother Devilal. He is one of the most prominent Kathak gurus and is renowned as the jewel of Jaipur gharana.
Durgalal is known for playing major role in 1989's dance drama Ghanashyam, the music composed by Pandit Ravi Shankar and was produced by the Birmingham Opera Company.
Along with being a Kathak Dancer and a disciple of Sunder Prasadji, Durgalal was also a singer and would play Pakhvaj. He taught Kathak at Kathak Kendra or the National Institute of Kathak Dance, New Delhi.
He received Sangeet Natak Akademi Award in 1984 and was conferred Padmashri by the government in 1990. After his death in 1990, Durgalal's fraternity organized the annual Panit Durgalal Memorial Festival which in 2021 took its 31st season. 
Buy mouth organ under Rs. 400.
8. Prerana Shrimala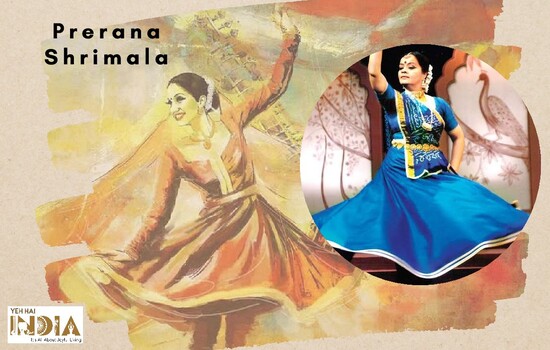 Shrimati Prerana Shrimala is one of the well-known and reputed Kathak dancers in India and most of her performances that are based on ancient and medieval poetry that explore the verses of Amaru. Kalisas, Meera, Ghalib and Kabeer.
She was born in 1959 in Banswara, Rajasthan and was initiated in Kathak dance by Shri Gauri Shanker and was groomed in the art of Kathak at Kathak Kendra, New Delhi under Shri Kundan Lal Gangani of the Jaipur gharana.
She also choreographed several productions and has participated in many international dance festivals, seminars and events. She also imparted training to young dancers at Gandhvara Mahavidyalaya and Shriram Bhartiya Kala Kendra.
Prerana was awarded the Rashtriya Ekta Award by the RajivGandhi Foundation and Sangeet Natak Akademi Award in the year 2009.
9. Rani Karna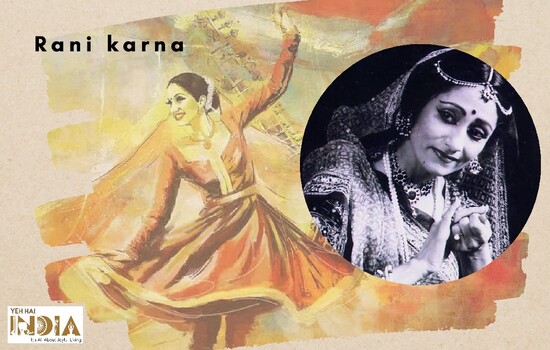 An internationally acclaimed kathak dancer, Karna Devi built a special place in the hearts of Indian with her sheer dedication towards Indian classical dance.
Her royal lineage is reflected in her performances and she made significant improvements in this classical dance form by introducing different cultural elements to artistically express the emotions and traditional values that are dear to Indians.
Her performances laid special emphasis on the status and role of women in the development of a nation. She became a role model for the young girls who were also interested to learn the art which in turn prompted her to set up a dancing school Samskritiki Shreyaskar.
She is the founding Director of Calcutta School of music where she worked for fifteen years.
Buy this gorgeous pair of Ghungroo under Rs. 350!
10. Sitara Devi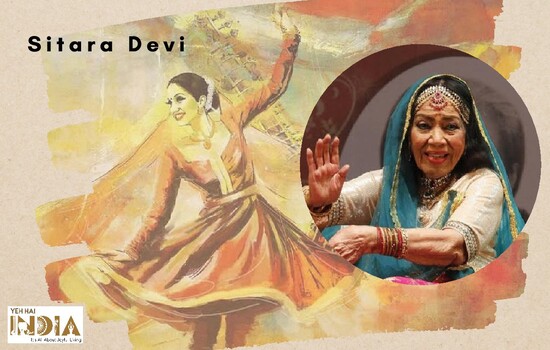 Sitara Devi, born as Dhanalaxmi in 1920, is a world famous kathak dancer who made great contribution in classical Indian dance with her crowd pulling performances, both on the stage as well as in Bollywood films. She started performing at the age of 10 years as a solo dancer, which displayed her interest in classical dance.
Her father, a Sanskrit scholar encouraged her to follow her passion. Her mother belonged to the royal family of Nepal, who also supported Sitara Devi in her willingness to learn Kathak. After facing immense opposition from the locals, the family shifted to Bombay where Sitara Devi got spotted for her talent and landed offers from film directors to do dance sequences.
Her most notable performance till date was her performance as a boy dancing on Holi festival. Named as 'Queen of Kathak' by Rabindranath Tagore, Sitara Devi won numerous awards in her lifetime which included Padma Shree in 1973, Kalidas Samman and Sangeet Natak Academy award in 1969.
The immense contribution of these celebrated and highly respected Kathak dancers in the field of Classical dance serves as a perfect example for young learners to preserve our culture and distinct art forms.
If you love classical and retro music along with dance you must take a look at Saregama Carvaan Mini Hindi 2.0- Music Player.
Also Read – Best Indian Famous Classical Dancers of all times 2022