Holi is the most vibrant celebration of India's diverse customs and traditions.
The fun and frolic showcased on this festive occasion unites people from different cultures and backgrounds. An interesting ritual that gathers attention from different corners is the practice of slathering friends and family members with Holi colours, also known as Gulals.
Owing to highly toxic ingredients in commercial Holi colours, people are refraining from participating in this fun ritual of playing with colours to save their skin and hair from developing allergies and infections as most
But what is Holi without colours? With organic gulals there's no reason to skip this vital custom that has kept Indian culture alive in the hearts of its people.
What are Organic Gulals?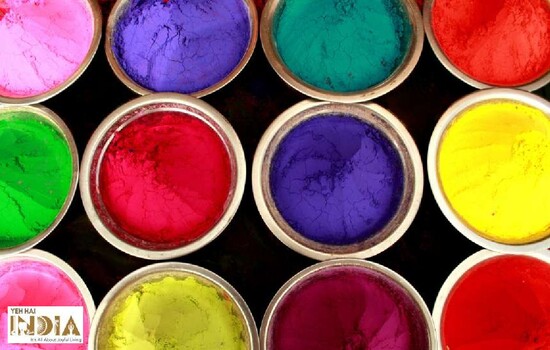 Before deciding if organic gulal is the right choice, it is important to understand what they are.
Organic gulals are made from dried flowers and vegetables only, contrary to normal colours available in the market which are full of toxic chemicals such as lead, mercury, etc.
Holi is such a fun festival and worrying about your skin or hair is the last thing anyone wants on their mind.
Organic colours are completely free from any artificial or synthetic dyes and are completely safe on skin and hair.
Recommended Story – Buy Organic Holi Colours: Top Holi Colours Brands
How to make Organic Gulals at home?
An alternative to store bought organic colours is to make gulals yourself at home using food colours available in the market. Depending on the availability of food colours available, any shade of gulal can be prepared.
The entire process of making organic gulals can be lengthy and tiresome, but the end result is absolutely worth the wait.
Procedure:
Step -1: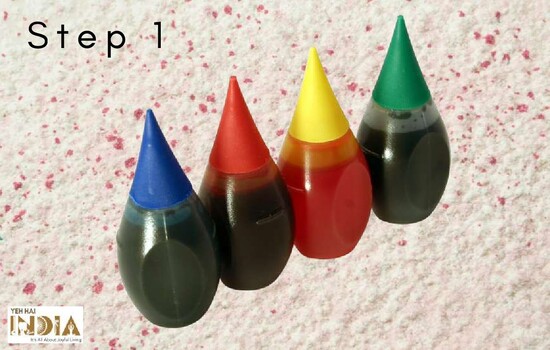 Source food colours in as many shades as possible from the market to create your preferred choice of shades.
Step – 2: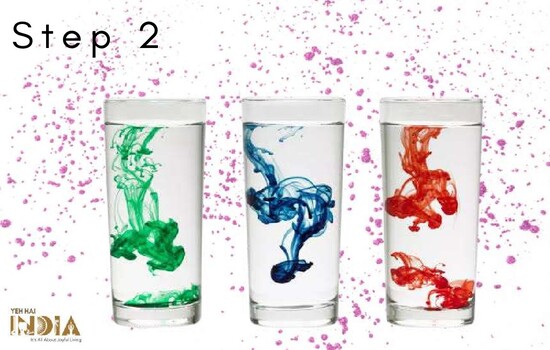 Stir a few drops of a particular colour in a cup of water and let it dissolve.
Step – 3: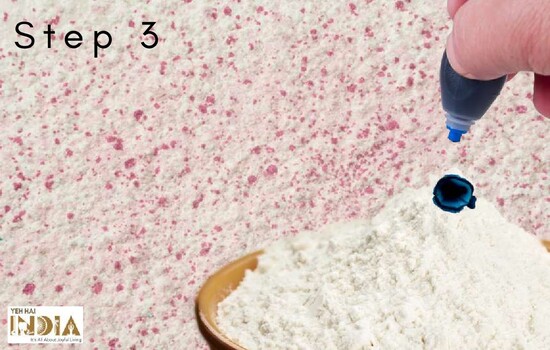 Slowly add this water to a base of arrowroot powder / cornstarch / wheat flour.
Step – 4: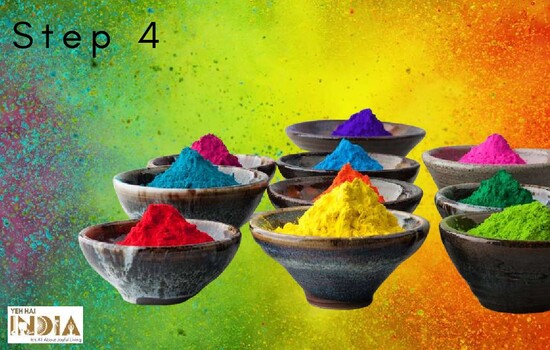 Make sure that the colour of this liquid is evenly transferred to the basal ingredients.
Step – 5: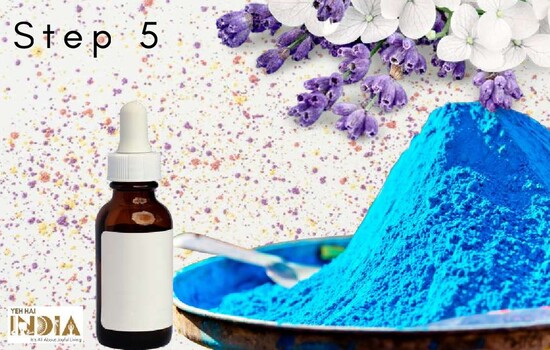 Add essential oils into the prepared mixture to build an aroma.
Step – 6: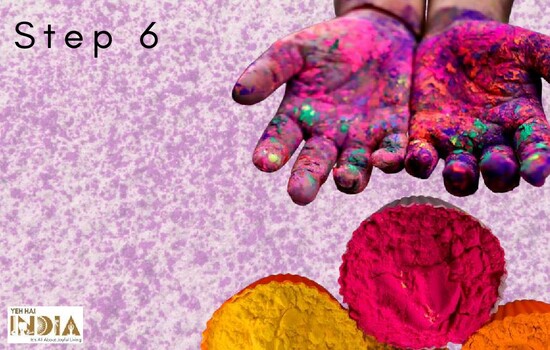 Leave this mixture to dry outside in shade away from sunlight and moisture for a couple of days and then grind into a fine powder.
Recommended Story – Top 10 Food Items to enjoy on Holi
How safe are Organic Gulals for Kids and People with Skin Issues ?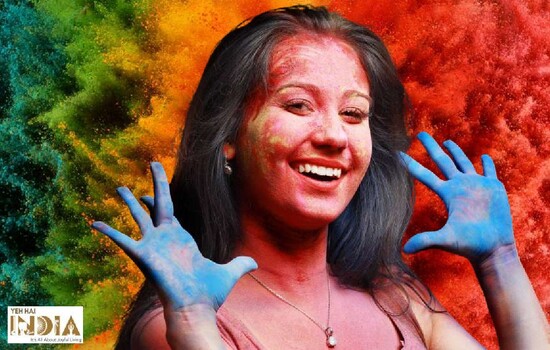 Unlike industrial dyes and pigments, organic colours are completely safe for children and people with skin issues.
Although these gulals are gentle on skin and do not cause any harm, everyone should keep a check on the ingredients as they might be allergic to some of the flowers or vegetables.
These colours are easy to wash off from the skin and are stain free.
Why are Organic Gulals considered earth friendly ?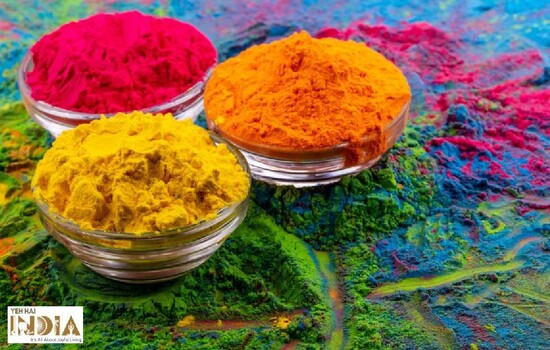 Holi Colours, made from industrial dyes and pigments, are highly toxic to the environment as they may burn plants in the vicinity and leech in under-ground waters when washed off.
The impact remains for months and years together.
Organic gulals are made from edible agricultural produce that is 100% safe to its immediate environment and under-ground water.
Moreover, they need very little water to wash off and hence, they help conserve water as well.
With a striking blend of organic and sustainable pastel colours available, there's no reason to give this ecstatic celebration of colours a miss, this Holi!
Organic Gulals at Advait Living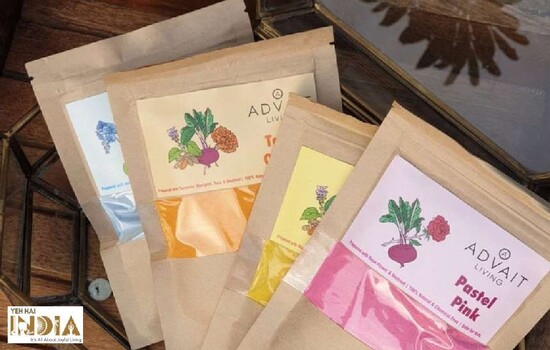 At Advait Living we take extreme care in ensuring the colours are organic and free from any artificial additives. Here is how we prepare our Holi colours!
Buy Organic Gulals from Advait Living HERE
We grind flowers and vegetables to make a fine paste. This paste is then mixed with arrowroot powder / cornstarch / wheat flour using hands.
This mixture is blended rigourously to allow the colour of vegetables and flowers transfer to the flour or cornstarch. In order to add aroma, certain essential oils are added at this stage.
After adding essential oils, the arrowroot powder is left to dry in the sun for a couple of days. Once fully dried, it is ground into a fine paste.
The colour of organic gulals is slightly lighter than that of synthetic ones. It all depends on the quantity of vegetables and flowers you add to make a specific amount of gulal.
The more vegetables and flowers you add, brighter the end product.
Colour Options Are Available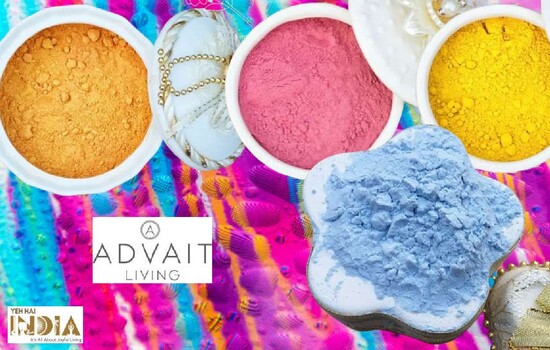 Organic gulals are made from 100% edible ingredients that are dried and ground together.
A range of pastel shades can be obtained by blending natural ingredients, for instance,
Rose petals and beetroot can be used to make pink colour.
Palak or Spinach can be used to make green colour
Orchids and natural indigo can be used to make blue colour
Marigold flowers and turmeric can be used to make yellow colour
Tesu flowers, marigold flowers, turmeric, beetroot and even orange peels can be used to prepare a beautiful tangy orange colour
Also Read – BURA NA MAANO, HOLI HAI!