'These essential oils are your one-stop solution for various hair-related problems.'
Everyone wants their crown to shine and hair is the crown of our body. This crown makes up for the attributes that we call beauty.
In India, you would see long, thick, black hair that is the result of usually the hard work of the elderly women of the family ever since we were born.
They always have a natural solution to all the problems learnt right from their childhood to ours.
We didn't realize in our early childhood how important it was for our hair to be oiled regularly but later in our adulthood, we realized all that hard work yielded great results.
Now, it is common when we grow up, the natural care starts to vanish.
While Daadi's Nuske always works, brands have now introduced essential oils that have natural extracts which elderly women used earlier and recommended.
Here's the list of the best essential oils that you can use to obtain healthy, nourished, and shiny hair that enhances the look of your crown, making you feel more confident and beautiful.
Recommended Story – Cold pressed oils: Are they healthy and would they replace cooking oils?
Major Hair Issues:
First, let's list out the major problems people face with their hair, it includes:
Dandruff
Hair Fall
Dryness
Thin Hair, Less Volume
Let's categorize the different problems with their associated essential oils and the different properties that help solve them.
Essential Oils For Dandruff:
Dandruff for most people is an embarrassing issue to have especially when it sheds off on shirts and tops and the way it spoils our scalp.
Many of you must have tried everything to get rid of it but it just never goes away or maybe is gone for a while but comes back soon enough.
It is a common issue and can be cured with essential oils.
You might think how would oil help; you don't want your dandruff to stick but these essential oils have proven to be extremely helpful specifically with dandruff problems.
1. Tea Tree Oil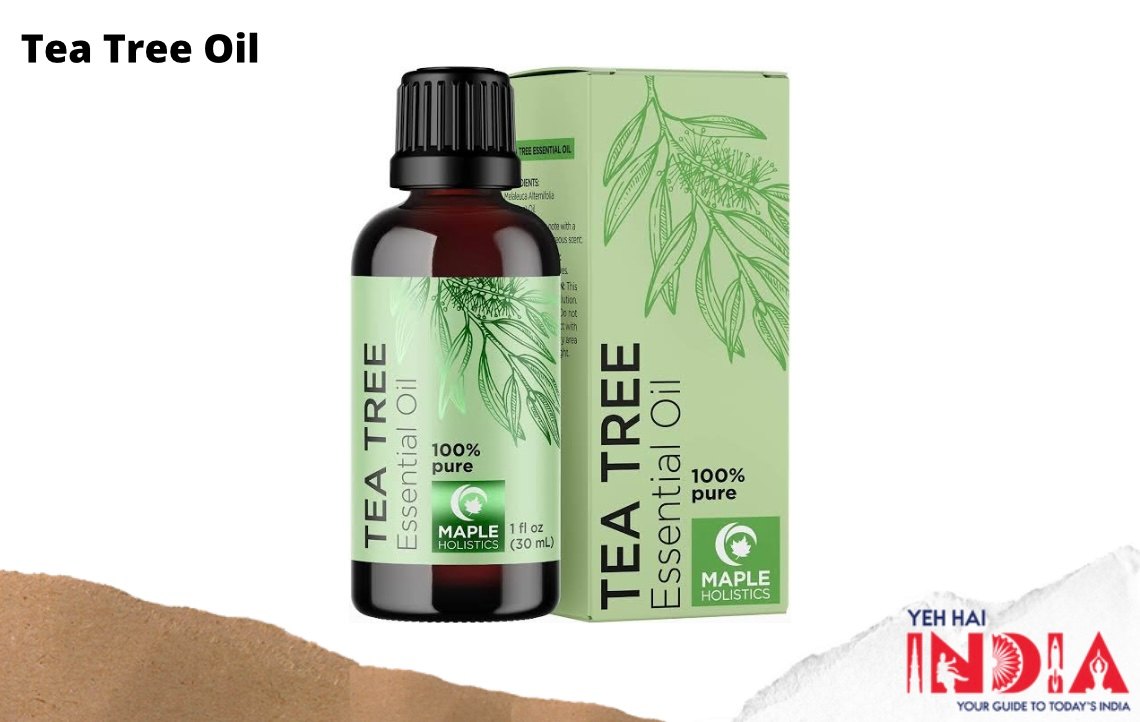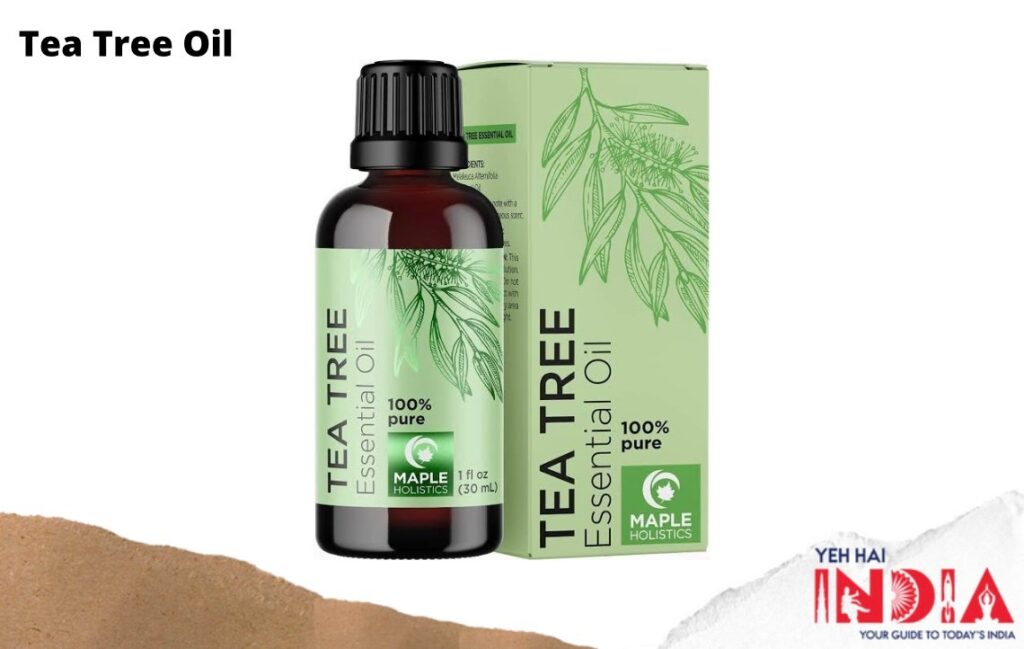 Tea Tree Oil offers nutrients that reduce itchiness and flaking that comes with dandruff.
It improves scalp health by unblocking pores that prevent the formation of dandruff and strengthens your roots from inside.
How to Use Tea Tree Oil:
You only need to add not more than 10-15 drops of tea tree oil with an ounce of shampoo and massage it onto your hair for a few minutes.
Let it stay for another few minutes and rinse thoroughly. You will be able to see results after a few washes.
Ginger Oil
Ginger Oil helps condition the dry scalp and nourishes the roots with its richness of Omega fatty acids, vitamin E, minerals, and antioxidants.
It has antiseptic properties that remove dandruff within few washes.
How to Use Ginger Oil:
Pump out a few drops of the oil, massage it properly into the scalp focussing on the roots, and leave it for at least half an hour before shampooing.
Keeping it overnight yields better results.
Lemon Oil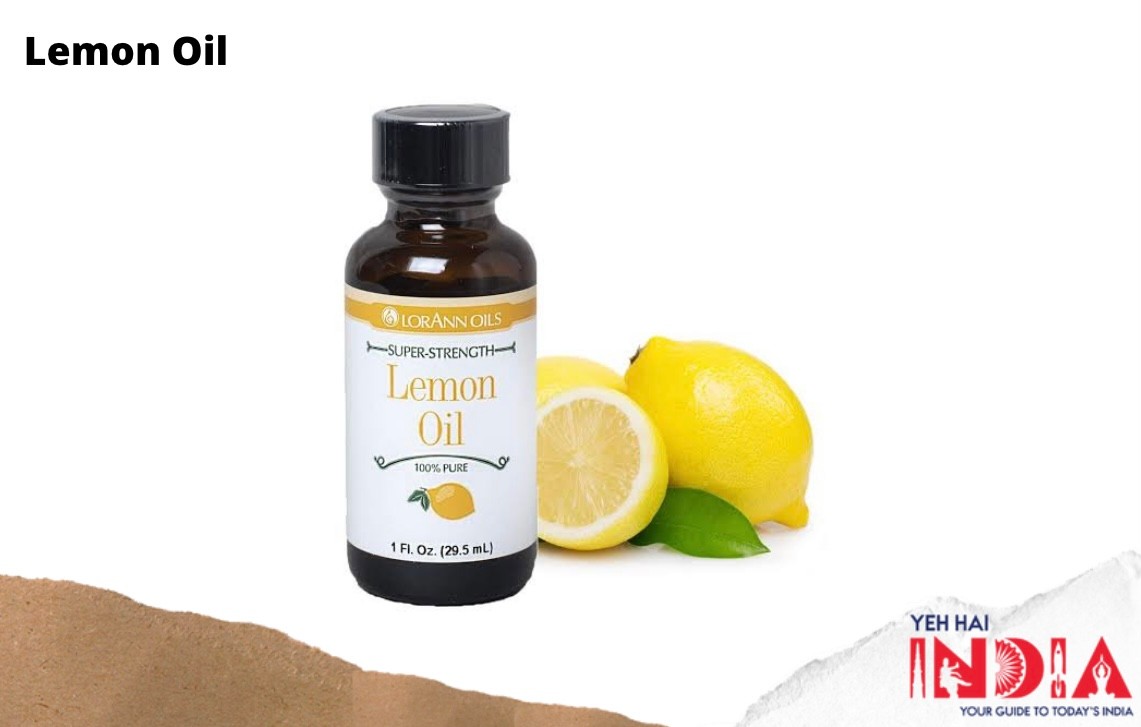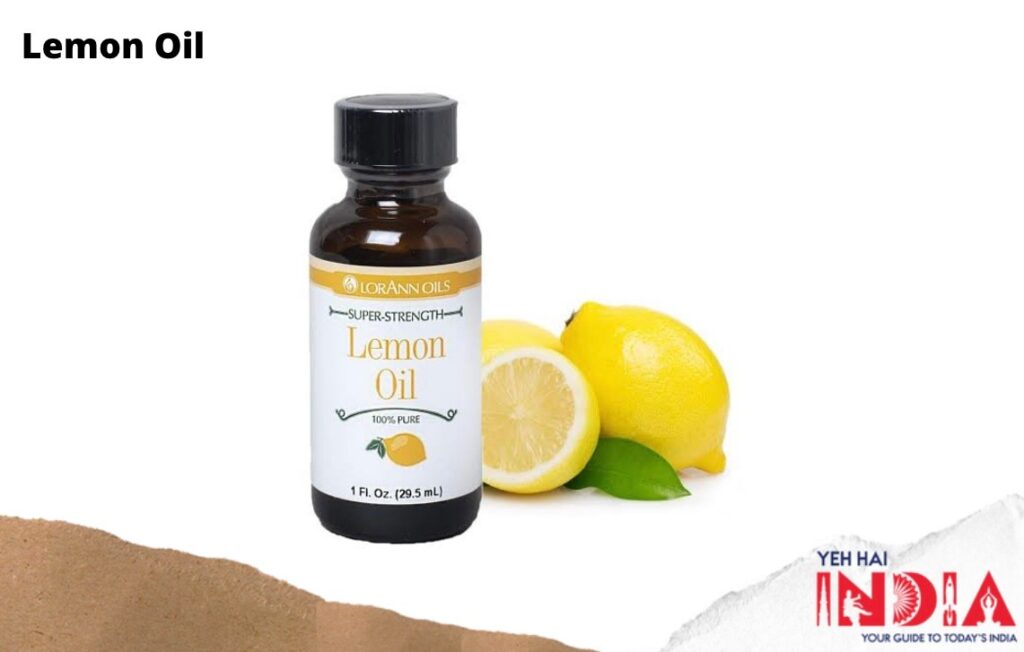 Lemon Oil is enriched with the nutrients of lemon that has proven to be one of the best ingredients for eradicating dandruff.
People for a long time have been using raw lemon juice to cure dandruff and the lemon oil comes with all the properties of lemon and helps fight dandruff and other infections too.
How to Use Lemon Oil:
Take out a few drops of the oil and massage it, leave it for an hour, and rinse.
Make sure you don't go into direct sunlight without rinsing the oil because it is known to react with the sunlight.
Essential Oils For Hair Fall:
Hair Fall has counted for most of the people's hair problems.
Everybody has once faced this issue especially for the people who already have thin hair and are losing more with each passing day.
These essential oils are a great method to reduce hair fall if it's not due to some disease.
1. Peppermint Oil
Peppermint Oil is rich in menthol known for its coolness that stimulates blood flow enhancing hair growth and fighting hair fall.
It also exhibits anti-inflammatory and antimicrobial properties that promote scalp health and reduces hair fall.
How to Use Peppermint Oil:
You need to mix the peppermint oil with a carrier oil such as coconut oil or olive oil or castor oil and massage it on your scalp.
Rinse it after a considerable amount of time to see the results soon enough.
You can also mix it with other essential oils that may cure other hair problems.
2. Bergamot Oil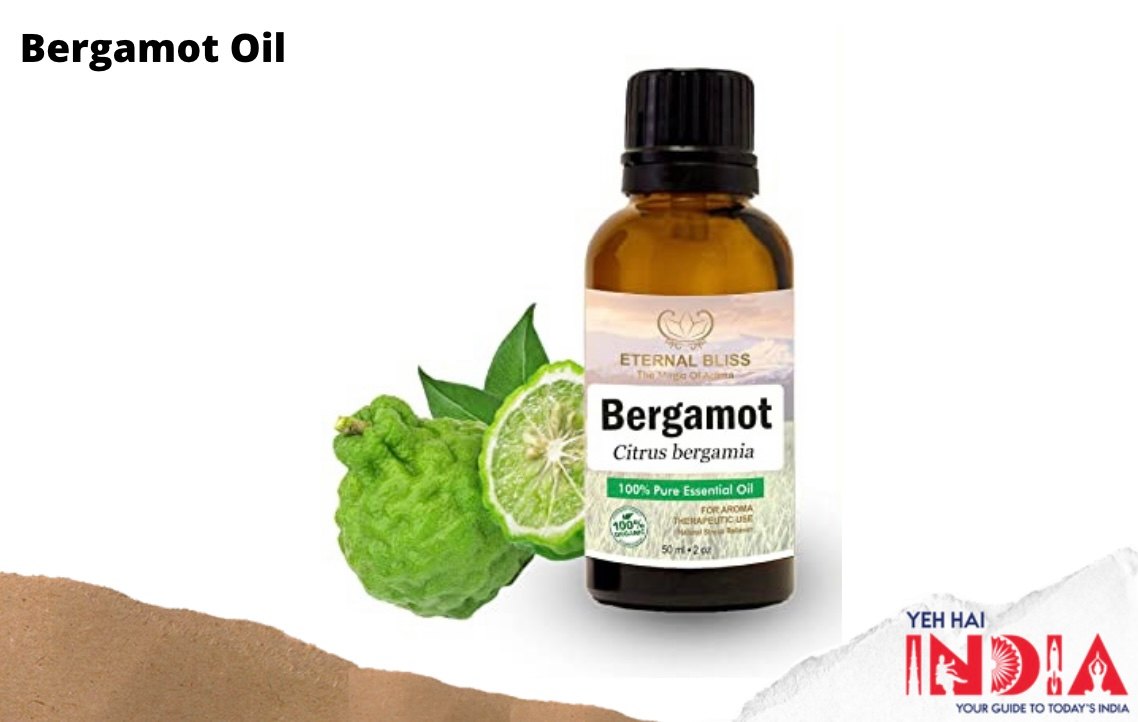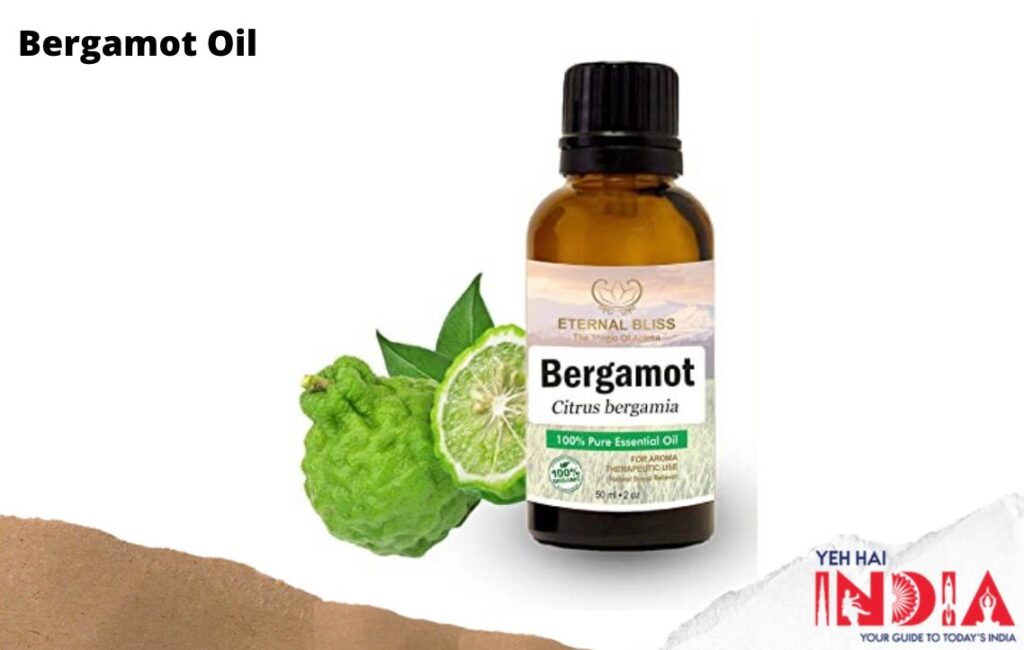 Bergamot oil has the properties of moisturizing and conditioning your hair.
It contains antioxidants that repair your hair promoting hair growth.
The Bergamot oil shields the hair and scalp and imparts proper blood flow to the scalp for the required nourishment to reach the roots.
How to use Bergamot Oil:
Essential oils are not to be applied directly but with a carrier oil like jojoba or coconut or olive oil.
Just massage the mixture on your scalp and rinse after an hour or mix it with other oils and do the same.
3. Lavender Oil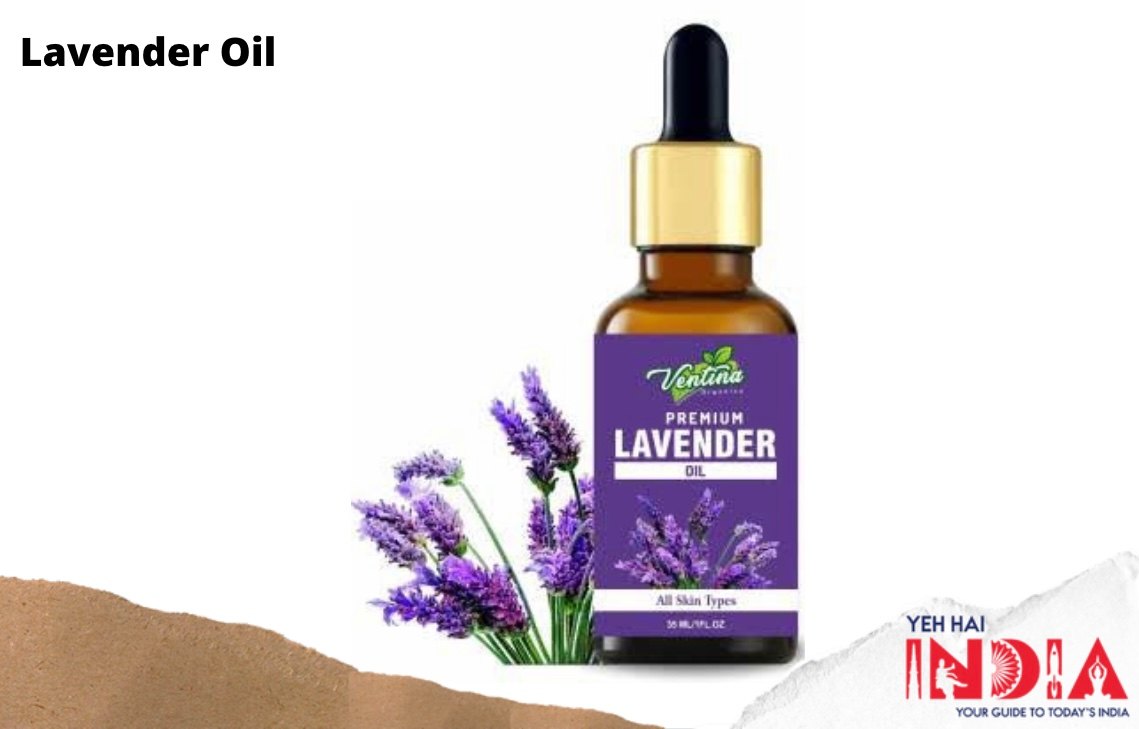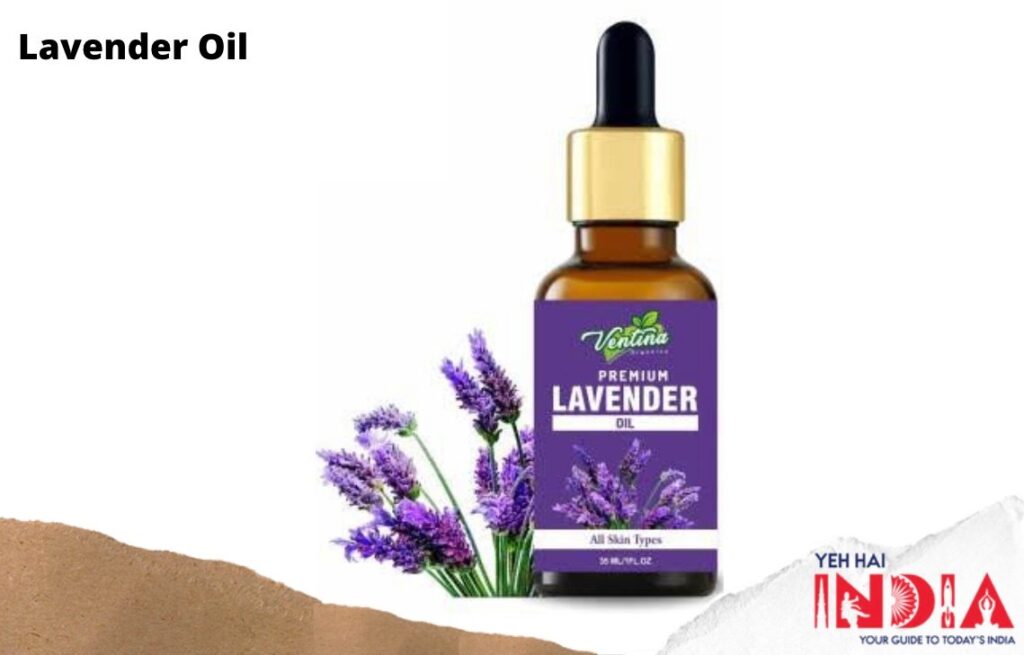 Lavender Oil is responsible for conditioning your hair and clearing toxins from the follicles resulting in more room for hair growth.
It is calming because of its essence and is also used for aromatherapy.
It enhances blood flow onto the scalp and hence helps in reducing hair fall.
How to Use Lavender Oil:
Lavender Oil can also be mixed with a carrier oil and applied like other essential oils but it can also be mixed with your shampoo.
Apply it on wet hair. Massaging it thoroughly for a longer time than usual to see better results.
Essential Oils For Dryness:
The persistent itchiness due to dry scalp is a common problem while considering hair health.
There are endless products with chemicals that seem to be promising to eliminate dryness in one wash.
Natural extracts have always won this war in a country where Ayurveda is still trusted more than allopathic ailments.
1. Sandalwood Oil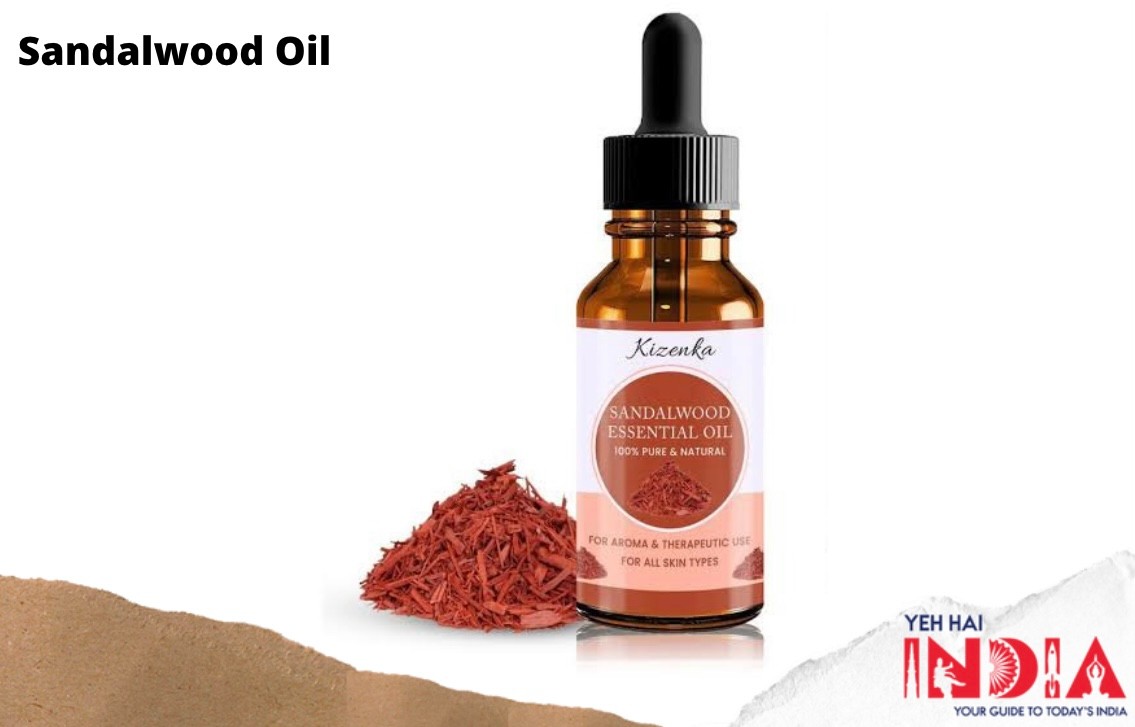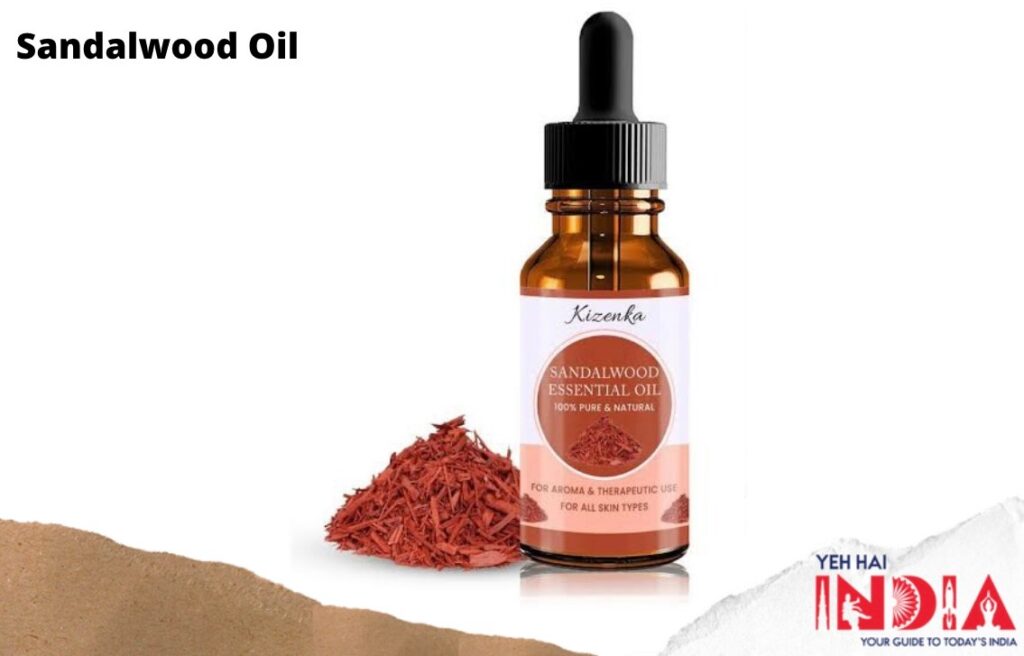 The prime property of sandalwood oil is that it excels in warding off the excess sebum secretion in the scalp and treats split ends and dryness leaving hair strengthened and moisturized.
It is renowned to be used in temples all across India and is a practiced tradition by priests for several poojas.
How to use Sandalwood Oil:
Take 3-4 drops of sandalwood oil and mix it with a carrier oil followed by massaging regularly.
It need not be kept for a very long time, rinse it in about an hour or two and enjoy soft, healthy, and shiny hair.
Recommended Story – 7 essential oils for a healthy and glowing skin!
2. Chamomile Oil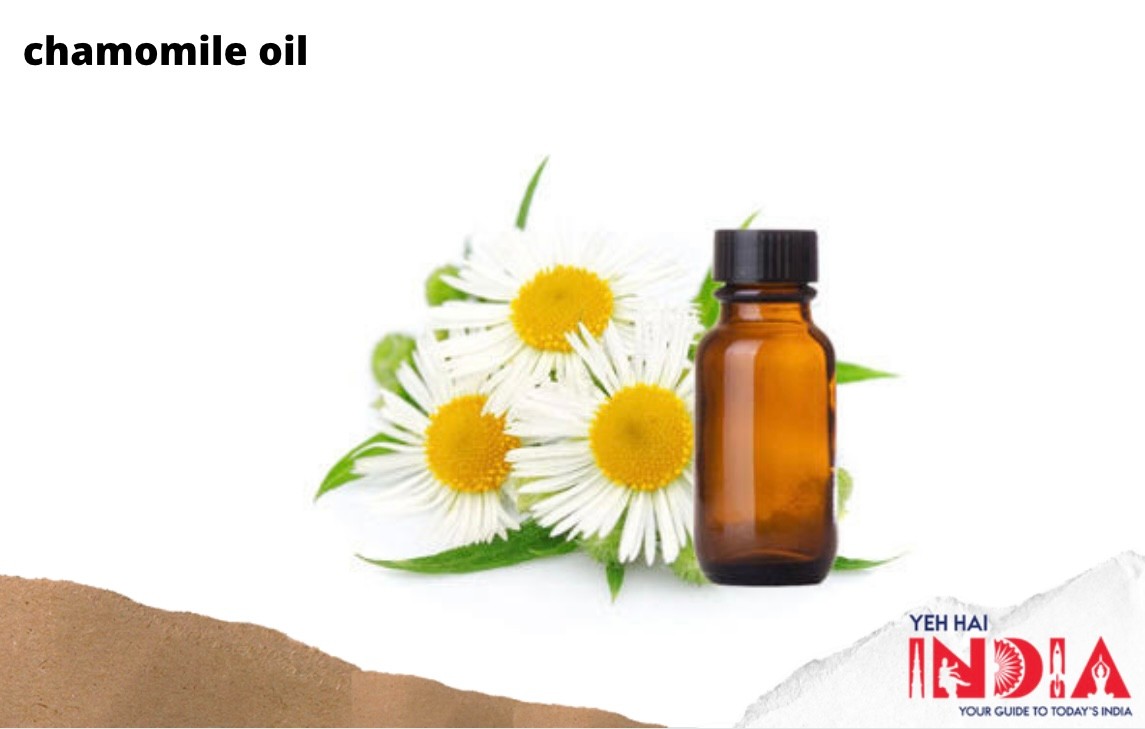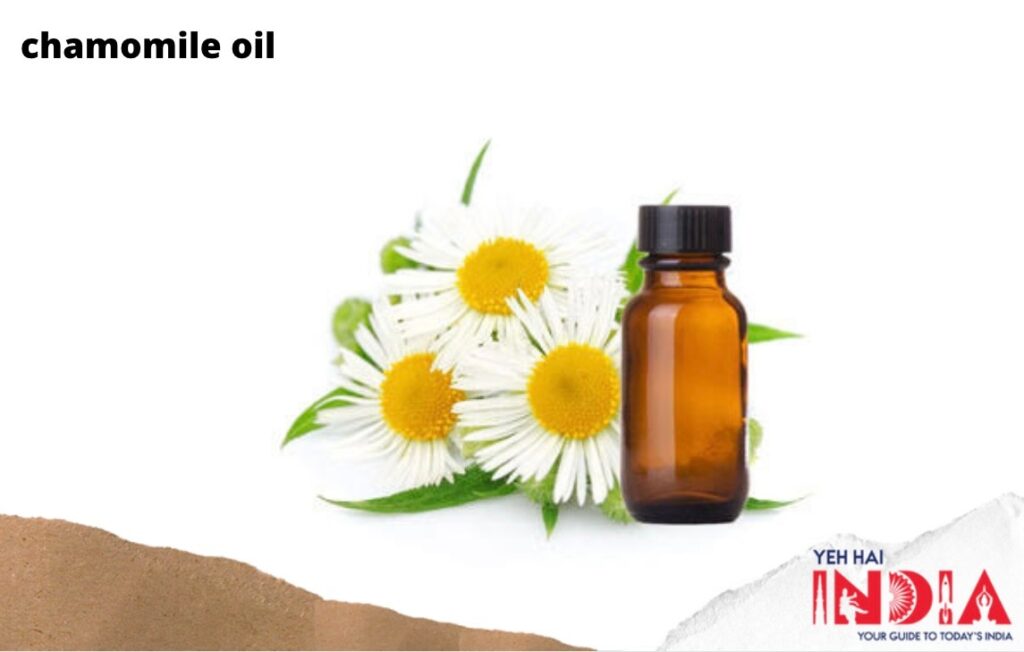 Chamomile is one of the oldest herbs used for treatment by mankind and counts for ancient ailments such as fever, cough, etc.
It has healing properties that help nourish the hair and repair damaged hair resulting in soft and smooth hair.
Its antimicrobial properties hydrate follicles and eliminate dryness.
How to use Chamomile Oil:
It can be mixed with a carrier oil and massaged onto the scalp and it can also be mixed with other essential oil for other hair health problems that persist.
It can be mixed with lavender, sandalwood, and jojoba oil for better results.
Essential Oils For Thin Hair, Less Volume:
Less Volume and thin hair are a widely known issue among Indians.
Although we as Indians have thick black hair but exceptions are always there.
Everybody wants thick hair with good volume so they can be styled.
You can use these essential oils to bring volume and thickness to your hair.
1. Castor Oil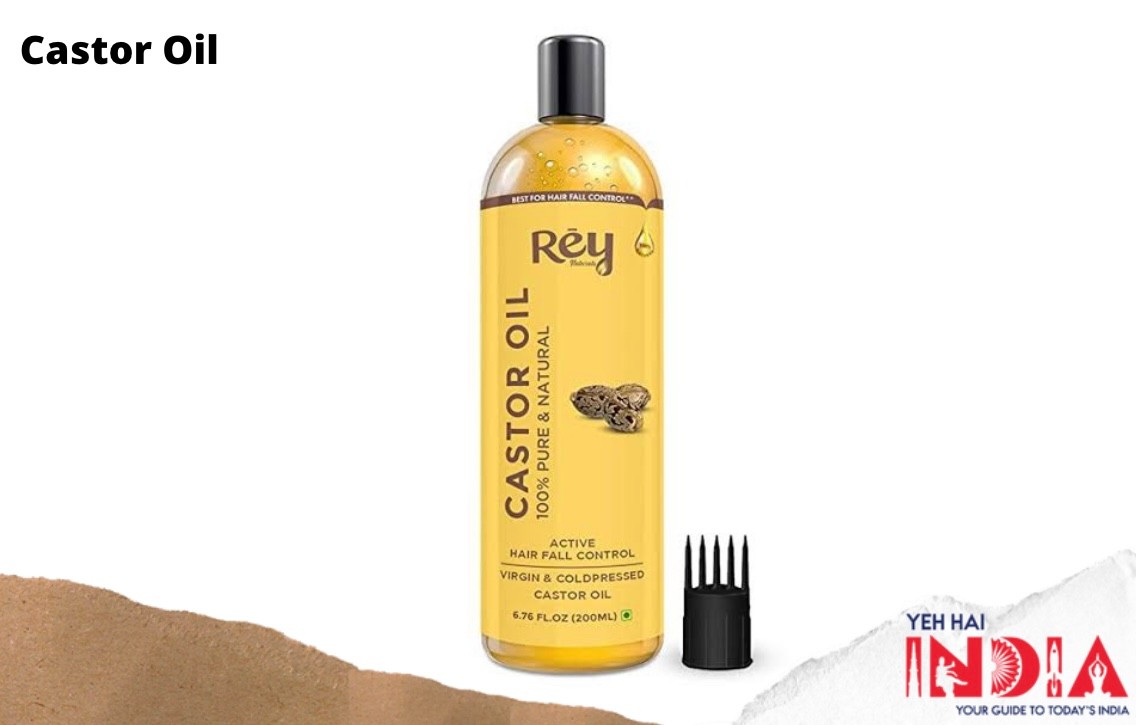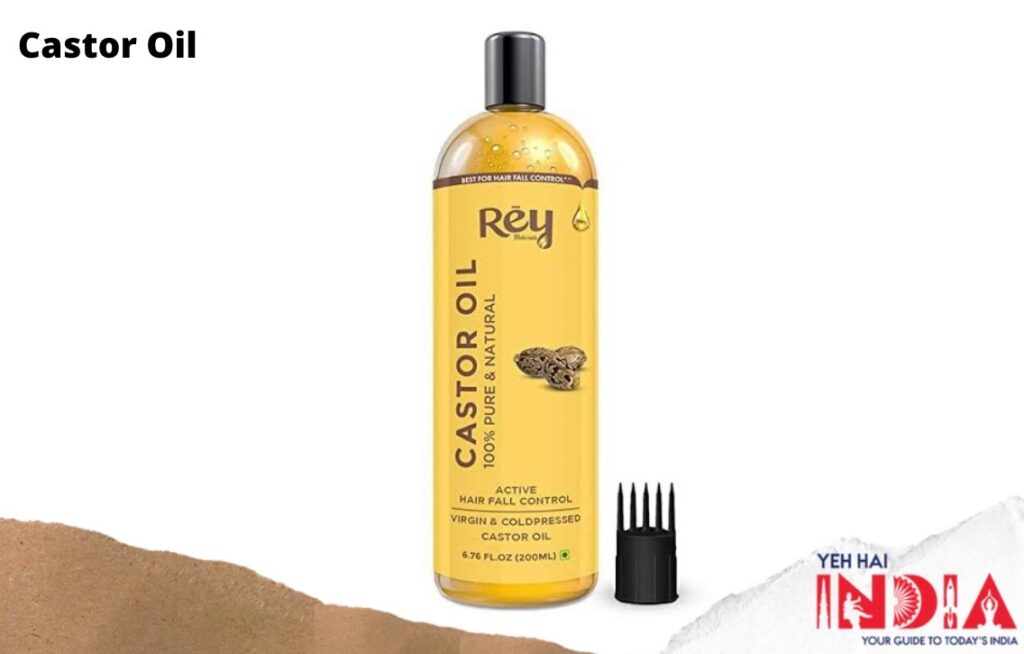 Castor Oil is a vegetable oil that is renowned for its enhancing hair density properties.
It is a popular treatment to stimulate growth in bald patches.
Castor Oil helps to thicken the growth in certain areas of your scalp.
It is considered as magic oil for bald people looking for regaining their hair growth.
How to use Castor Oil:
Use castor oil in a diluted form with a carrier oil.
If you get greasy hair quickly then only apply in mid-length and ends. You can mix a few drops with an ounce of the shampoo that you use.
2. Argan Oil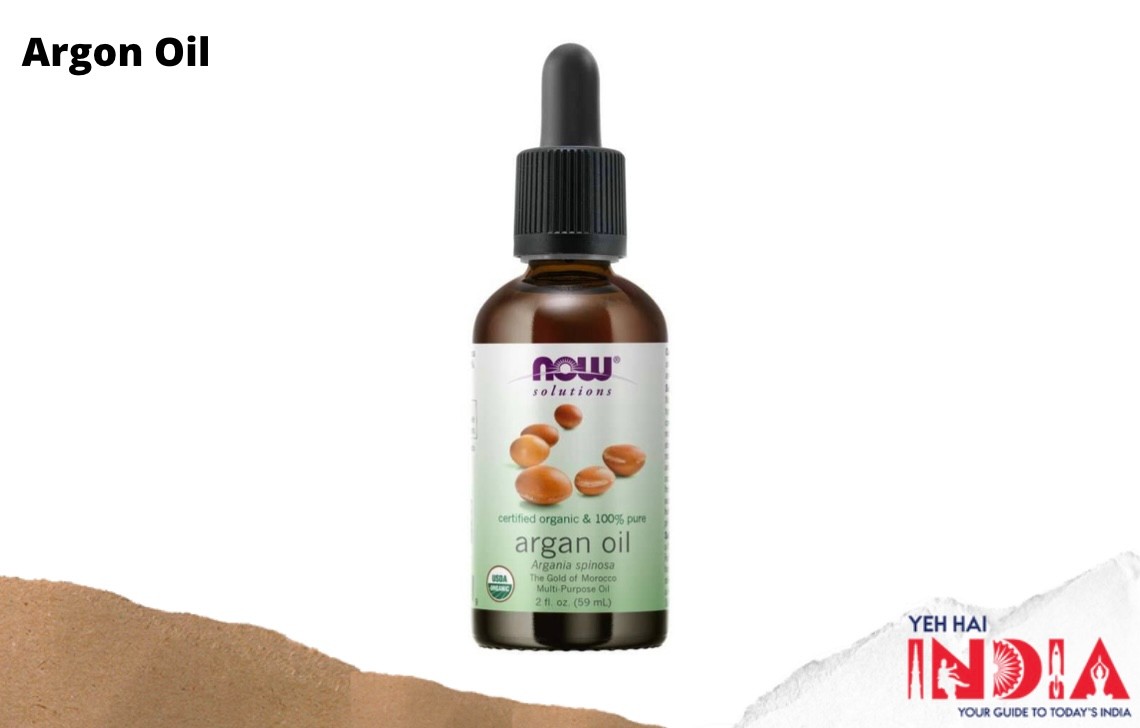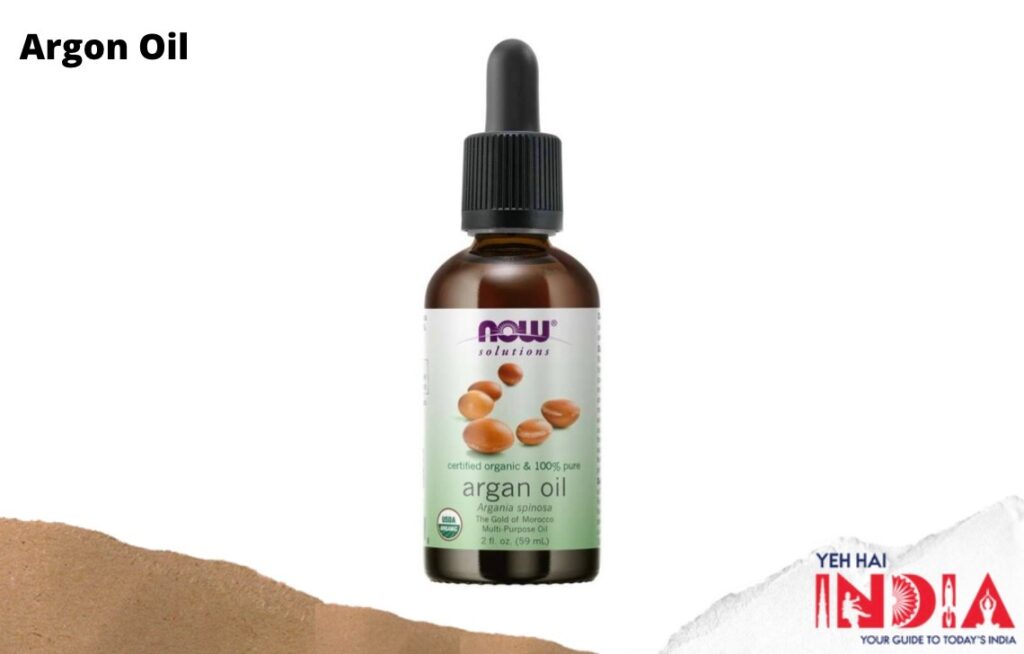 Argon Oil has rich properties of Omega 6 fatty acids, antioxidants, phenols, Vitamins A, C, and E.
The phenols strengthen hair follicles and antioxidants promote cell production for better hair growth and volume.
It has been said that as compared to other essential oils, argon is suitable for all hair types.
It stimulates density by reducing hair fall and enhancing growth leaving hair thicker and healthier.
How to Use Argon Oil:
You can use argon oil diluted with other carrier oils such as coconut and olive and can also mix with other oils.
You can add it with your shampoo or conditioner.
Just a few drops would be enough since these are concentrated and can be harmful if used excessively.
These are the essential oils that will keep your hair healthy and strengthen them over time if used regularly.
Since these all are produced from natural extract, they don't have side effects and they might not solve the problem but will never worsen your situation either.
This is why naturally extracted products were always our grandmother's favourite!
Recommended Story – Top 10 Anti- Hair Fall Shampoos in India