Indian snacks come in all colours and flavours, perfect to curb hunger and meet your nutritional requirements.
Indian snacks are available in abundant varieties from completely healthy recipes to ones that will make your taste buds weep.
Although snacking between meals is not recommended regularly, you can add a few of these snacks occasionally to your meal plan.
These snacks satisfy the food cravings and help you sustain energy until it's time for your next proper meal.
Traditionally, Indian snacks are categorised as oily and savoury but it is not so. We have some amazing healthy and tasty snack options in India.
Here in this article, we have listed 10 healthy desi snack recipes you can prepare anytime of the day.
10 Super Delicious And Healthy Indian Snack Recipes:
1. Mixed Sprouts Chaat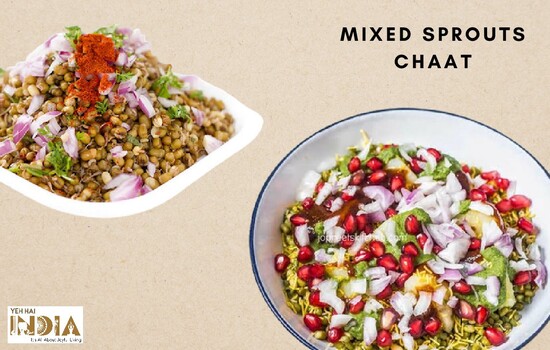 Chaat is widely popular all over the country. The traditional chaat chutneys take up a lot of oil, sugar, etc. But we can substitute these with healthier alternatives like lemon, tomatoes, pomegranate, etc to get all the pleasing flavours.
We have some of the commonly used ingredients here but you can alter them based on your taste buds. Some like beetroots, mangoes, carrots and even yoghurt.
Ingredients:
Mixed sprouts – 1½ cups
Tomato – 1 chopped
Pomegranate – ¼ cup
Peanuts – 2 tbsp chopped
Chaat masala/ Red chilli powder – 1 tsp
Lemon juice – 1 tsp
Fresh coriander leaves – ¼ cup finely chopped
Salt
Preparation:
Sprouts should be soaked in water overnight. Pressure cook them for 10-15 minutes in the morning. Strain the boiled sprouts and mix in the other ingredients.
2. Murmura Chivda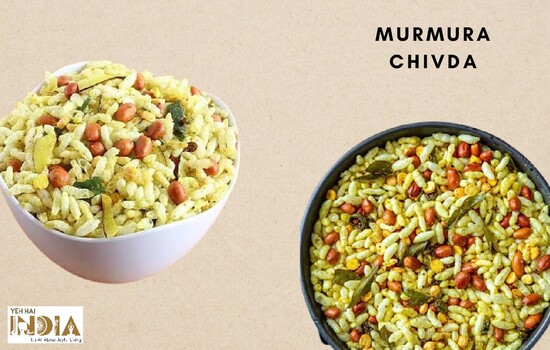 Bhujia and namkeen are some of the fried favourites in India. The Murmura is their healthier alternative just as crunchy and delicious.
It's made up of puffed rice that has a low caloric value and full of nutrients at the same time. With the addition of chickpeas, lentils and nuts like peanuts and almonds, it is even tastier than the traditional namkeen.
For those with a rich palate, dried fruits, grains and other favoured nuts can be added to the mixture. This keeps you satisfied and energetic throughout your day.
Ingredients:
Puffed rice -250g
Roasted peanuts – ½ cup
Roasted chickpeas – 1/3 cup
Dried grated coconut – ¼ cup
Dried green chillies – 5
Curry leaves
Sugar – 1 tsp
Turmeric powder – ¼ tsp
Red chilli powder – ½ tsp
Salt
Oil – 1tsp
Preparation:
In a heavy-bottomed vessel, heat the oil and roast the peanuts in it on a medium flame. Add in the grated coconut, and chickpeas and roast them till the coconut becomes crisp.
Now, add the green chillies and curry leaves to the mixture and roast till all ingredients turn crisp. Add in the sugar, turmeric, salt and red chilli powder as per your taste.
And lastly, add the puffed rice and roast on a medium flame. Once the mixture cools, you can store it in an airtight container. 
Recommended Story – 10 Most Exotic And Flavorful Dishes Of Rajasthan You Must Try
3. Moong Dal Chilla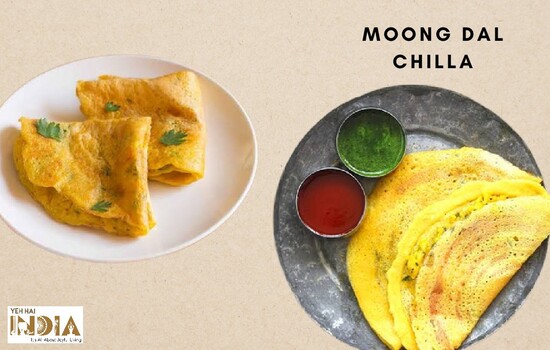 Another simple and wholesome snack on our list is the Moong Dal Chilla, an Indian pancake.
It is a savoury snack that is rich in proteins and very easy to prepare. You can add vegetables to the chilla batter to make it crunchy, tasty and nutritious.
Ingredients:
Split moong dal (without skin) – 2 cups
Green chilli – 1 finely chopped
Fresh coriander – ½ cup finely chopped
Salt
Olive oil – 2 tsp
Preparation:
The moong dal should be washed and soaked in water for at least 2 hours before grinding it into a paste with water. The paste should have the consistency of a pancake or dosa batter.
The mixture can be poured onto a heated skillet in a circular motion and cooked on medium heat till it becomes golden.
Flip the chilla and cook the other side similarly. You can brush the bottom of the skillet or pan with a little oil for the chilla to come off it easily. Serve the chilla hot from the pan.
4. Dhokla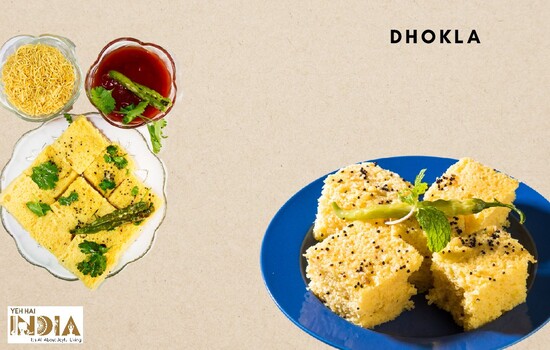 Fluffy, light dhoklas are made out of besan and other wholesome ingredients by steaming them.
They are served with mild coriander and mint chutney. It is rich in fibre, protein and a healthy kind of fat. This tasty delicacy can satisfy your food cravings at tea time.
Ingredients:
Gram flour – 1 cup
Semolina – 1 tbsp
Lemon juice – 1½ tsp
Eno Salt – 1 tsp
Green chilli and Ginger paste – 1 tsp
Water – ¾ cup
Yoghurt – ¼ cup
Oil -1 tsp
Salt
Preparation:
Mix the gram flour, semolina and salt with oil, lemon juice, chilli-ginger paste and water into a smooth paste.
Add the Eno salt and whisk the mixture to make it frothy. The batter should be poured into a container with its sides and base greased.
It is then placed in a large pan filled with water and steamed for 15 to 20 minutes. Flip it onto a plate and cut it into small squares.
Heat oil in a pan, and add in chillies, curry leaves, mustard seeds and sesame seeds. Add a little water and sugar and mix it. Pour the whole mixture over the dhoklas and serve them hot.
5. Masala Corn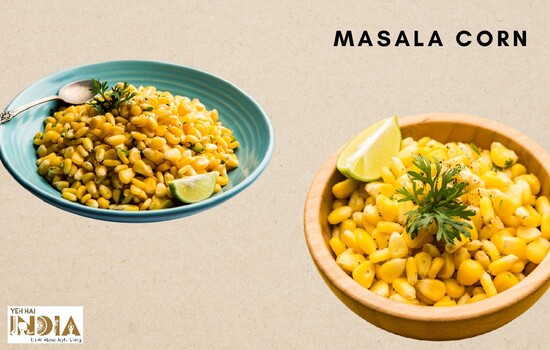 A popular snack among kids and adults, masala corn is available commonly in most parts of the country as street food.
Corn has high fibre content and helps in digestion. Since there are no added ingredients other than mild flavours, it is one of the healthiest snacks you'll find on the list as well as the easiest.
Ingredients:
Sweet corn kernels – 2 cups
Butter – 1 tsp
Red chilli powder – ¼ tsp
Cumin powder – ¼ tsp
Lemon juice – 2 tbsp
Chaat masala – ¾ tsp
Salt
Preparation:
The sweet corn kernels take as less as 5 minutes for them to be steamed.
You can add a little butter, chilli powder, cumin powder, chaat masala, salt and lemon juice and mix them well with the sweet corn. Serve them hot in a cup.
6. Dry fruits Laddu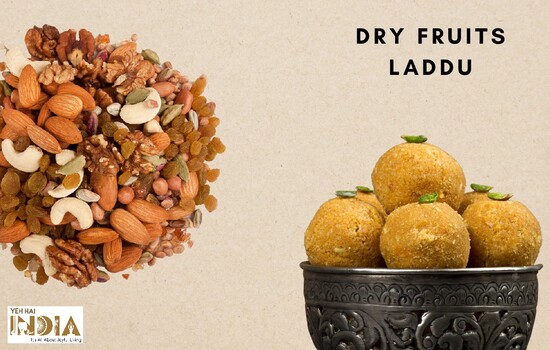 Unlike the traditional laddu, this one is made of healthy dry fruits, and nuts without refined sugar, oil or flour.
For sweet cravings in between meals, this is a great alternative that is healthier and equally delicious.
Ingredients:
Seedless dates – 1 cup
Raisins – ¼ cup
Coconut powder – 1/3 cup
Pistachios – 1 tbsp chopped
Almonds – 1 tbsp chopped
Cashew nuts – 1 tbsp chopped
Peanuts – 1 tbsp
Flaxseed powder – 1 tbsp
Cinnamon powder – 1 tsp
Ghee -1 tsp
Poppy seeds – 1 tbsp
Preparation:
Blend the dates and raisins into a paste and add the other ingredients to this paste. Mix them well and roll them into small balls.
Store the laddus in an airtight container.
7. Date-Coconut Barfi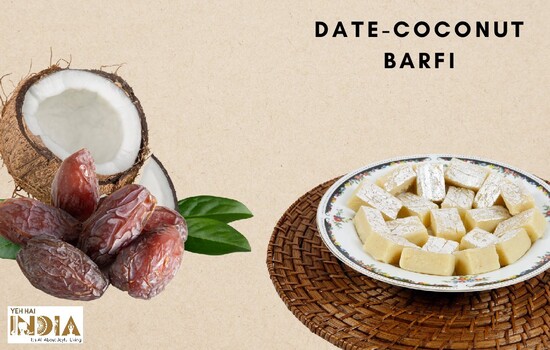 This is another sweet snack that provides excellent energy, fibre and several vital minerals such as iron, potassium, calcium, magnesium, zinc, etc.
Substituting the refined sugar here are the seedless dates that provide the necessary sweetness to the barfi.
Ingredients:
Ground Almonds – ½ cup
Seedless Dates – 15
Grated coconut – ¾ cup
Milk – 3 tbsp
Ghee – 1 tbsp
Cardamom powder – 1 tsp
Preparation:
Blend the seedless dates and milk into a thick paste. This paste should be sautéed on medium heat for 5 minutes to which the almond powder and the grated coconut are added.
Mix them well for just 2 minutes on medium heat and remove the pan.
Add in the cardamom powder and pour the mixture onto a greased pan and spread it evenly. Cut them into small squares and serve them once they cool down completely.
8. Besan Khandvi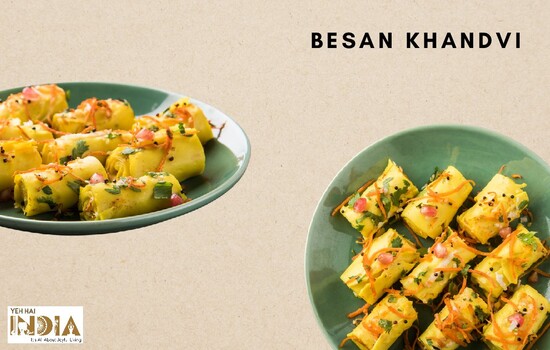 Khandvi is a Gujarati snack made from besan, yoghurt and sesame seeds.
It is a steamed dish full of nutrients, free of gluten and is a satisfying answer to your hunger pangs.
It also has balanced amounts of carbohydrates, proteins and nutrients like manganese, zinc, iron, and calcium.
Ingredients:
Gram flour – 1 cup
Sour yoghurt – 1 cup
Green chillies – 3
Ginger
Salt
Hing – a pinch
Turmeric powder – ½ tsp
Water
Oil
Grated coconut
Preparation:
Blend the gram flour, yoghurt, chillies, ginger, salt, hing, and turmeric powder into a smooth paste.
To this paste, add the required amount of water to make it into a batter. The batter is poured into a greased pan and steamed on a low flame.
Once it is done, the khandvi becomes transparent. Let it cool down, sprinkle a little coriander and grated coconut on it and roll the khandvi into spirals.
Heat oil in a pan and add the curry leaves, mustard seeds, cumin seeds, sesame seeds and chopped green chillies. Pour the mixture on top of the rolled khandvis and serve them.
9. Masala Pori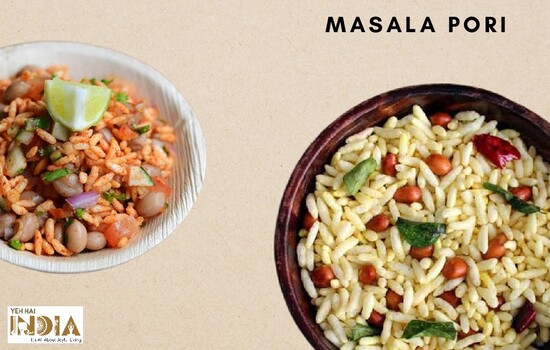 For those who have a taste for a spicy snack without opting for the usual oil-fried stuff, this South Indian masala pori can be a great choice.
Ingredients:
Puffed rice
Green chillies
Coconut oil
Roasted peanuts
Grated carrots
Chopped onions
Lemon Juice
Salt
Coriander leaves
Preparation:
Grind the onions and green chillies into a paste. Mix this paste and the other ingredients with the puffed rice and give them a nice toss.
Add in a splash of coconut oil to balance the spiciness. Serve them crispy.
10. Baked Pakoras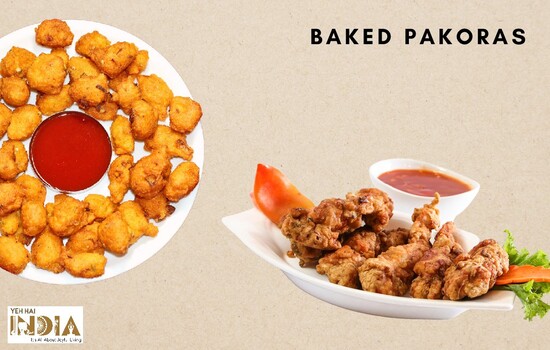 We all like our hot pakoras whether they are made out of just onions or with vegetables.
The only downside to the pakoras is the deep frying done in oil. So, the baked pakoras are made the same way only instead of frying them in oil, these are baked.
No oil and with the same taste, you can enjoy the pakoras now without any guilt or compromise in your diet.
Ingredients:
Carrot
Cabbage if desired
Ginger – cubed
Onions – chopped
Cumin powder -½ tsp
Green Chillies
Yoghurt
Besan flour
Red chilli powder
Chopped coriander leaves
Salt
Preparation:
Mix all the ingredients with water into a sticky paste.
Roll the mixture into small portions and place them on greased paper. Bake them and serve them hot with mint, coriander and chilli chutney and masala chai to go with the pakoras.
Make the most of the rainy season with these desi hunger fixes you can make anytime.
Also Read – 29 Delightful Regional Dishes From All Over India