Delhi is a must visit when in India, not just because it is our Capital state but because there's SO much Delhi has to offer! In all spheres, be it historical structures, temples, and clothing- Delhi is your one stop to all these sights. To make it easier for you to plan your itinerary, here is a bifurcated list of must See places in Delhi!
Monuments–
1.Humayun's Tomb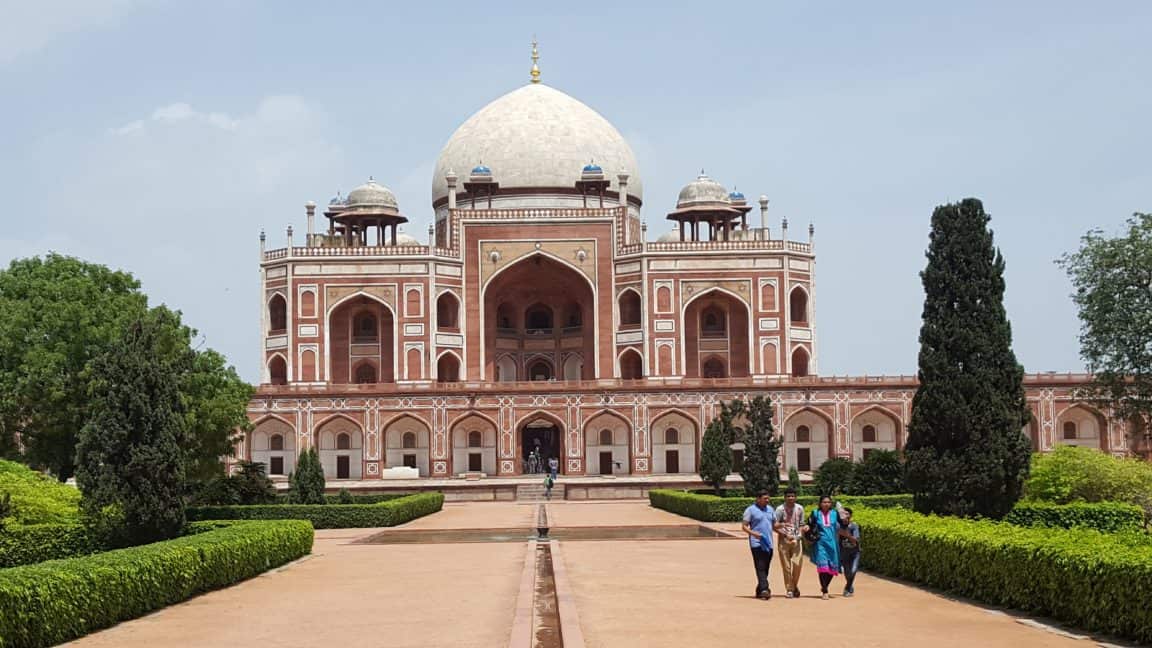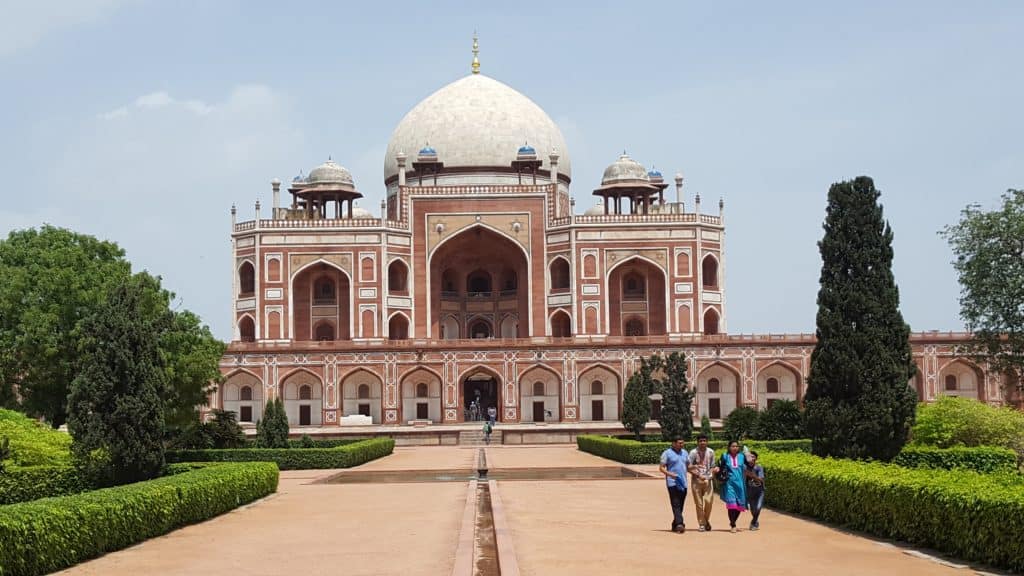 Built in 1570 by Humayun's wife Haji Begum, this tomb falls under UNESCO's World Heritage sites.The tomb is also where a few other Mughal members were buried. Even after so many years the stone and marble used in building the structure is intact and makes for a gorgeous structure to visit.
Entry fee: INR 10 for domestic and SAARC Visitors, INR 250 for others
Opening hours: Daily, up till sunset. Try visiting in the morning or during a full moon evening!
2. India Gate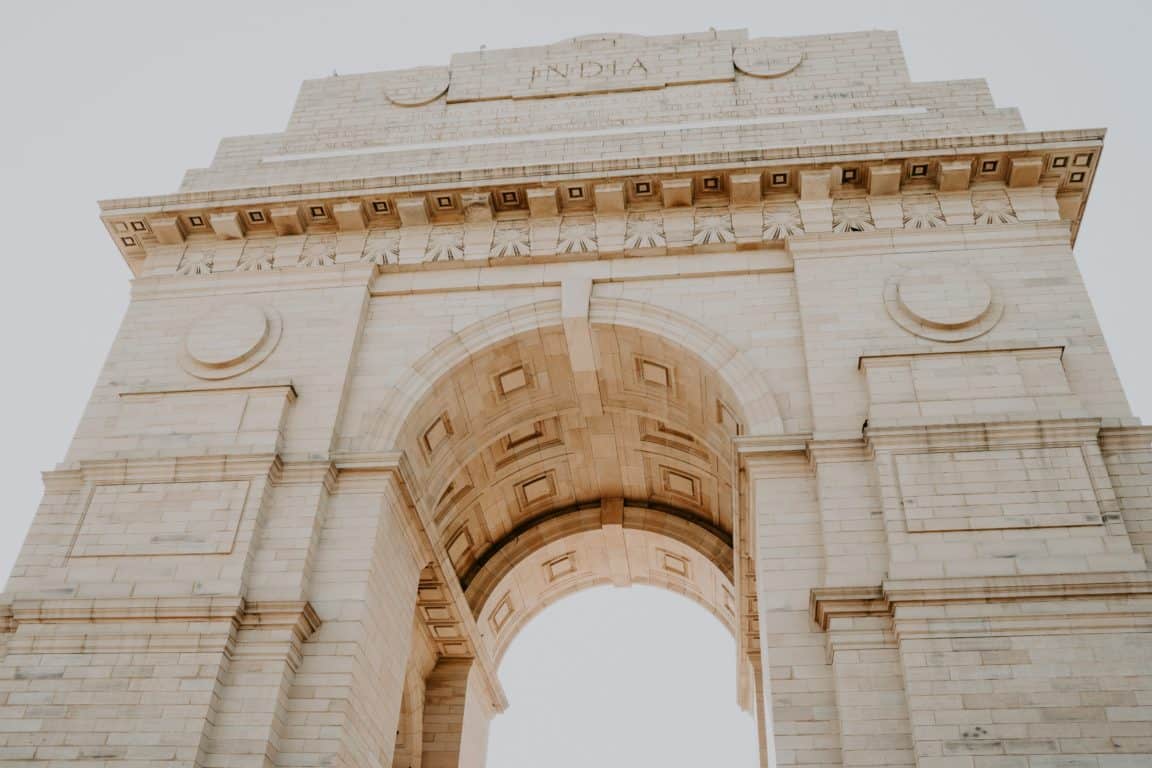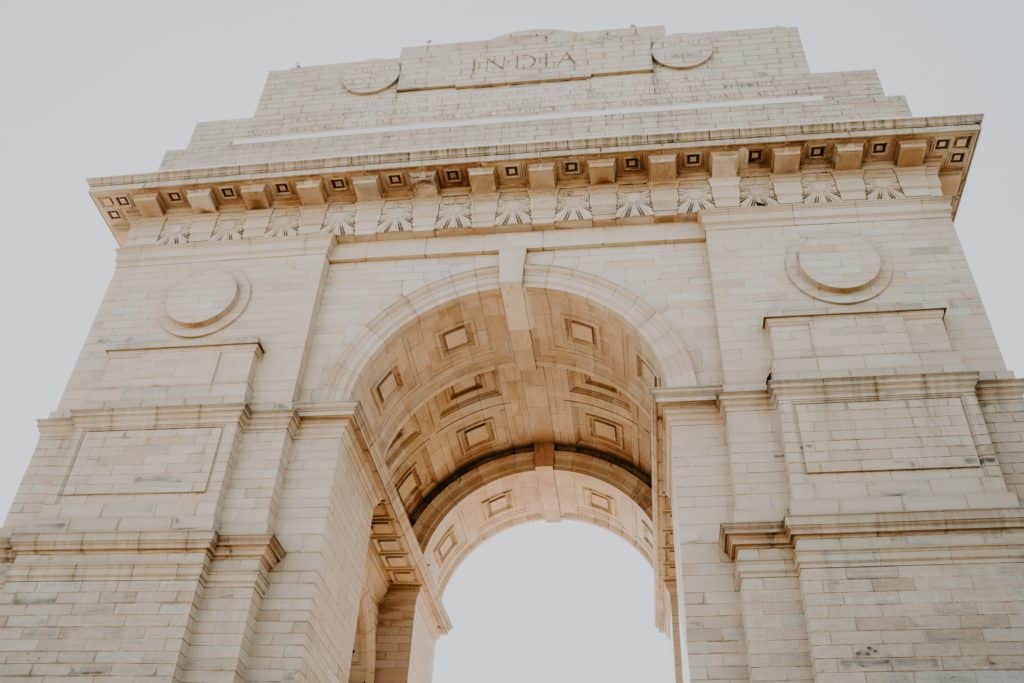 India Gate was built in 1931 as a memorial for martyrs of World War I and war in Afghanistan. The structure is lit up in the night and looks even better in the evenings. if If you are in India around Independence Day , you must witness the parade; a celebration done in honour of India's freedom.

Many prominent leaders, including international politicians visit to pay their respects. If you're travelling with family, you can even plan a picnic in the gardens!
Entry fee: Free
Opening hours: Always open
Best time to visit: October to March
Must visit nearby: National Gallery of Modern Art
3. Agrasen ki Baoli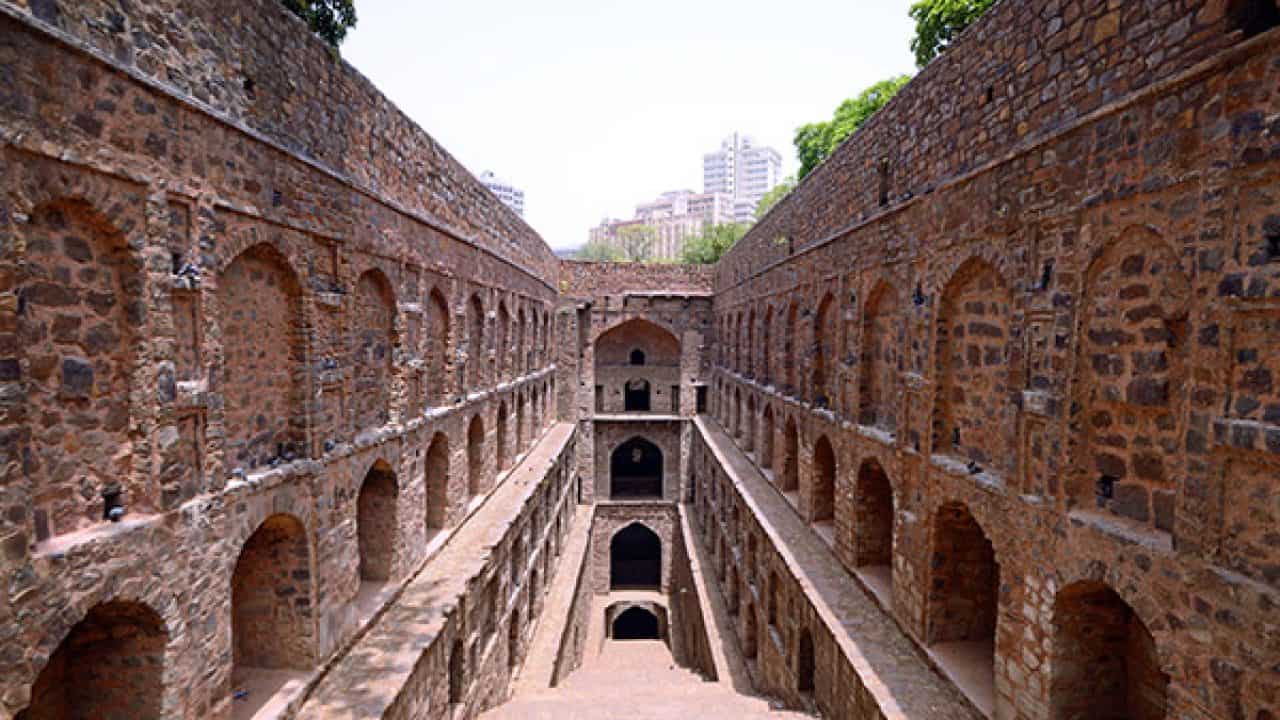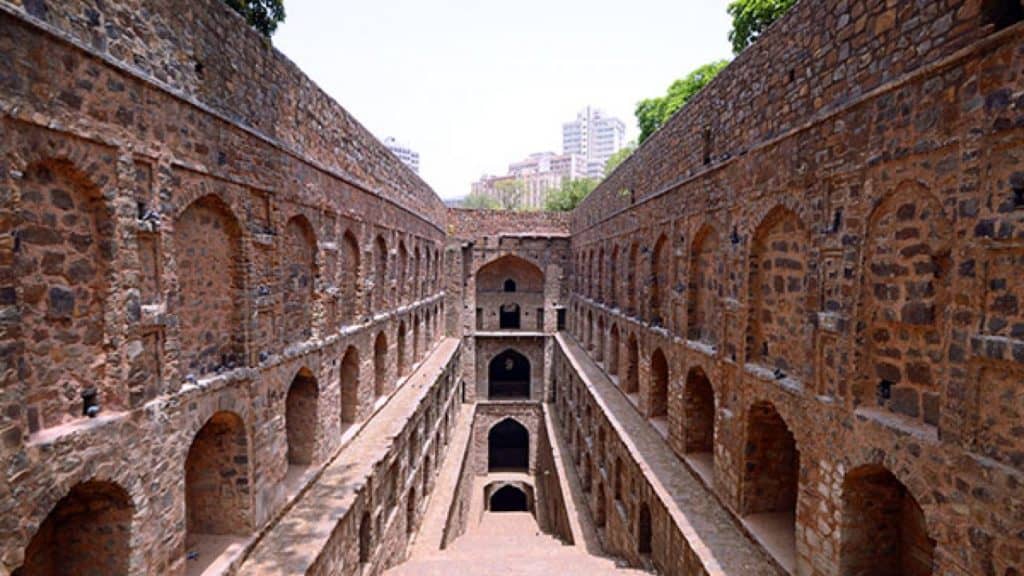 Located in the famous Connaught Place, this 60-meter long and 15-meter wide step well is a piece of structural magnificence. The place received many visitors after it was showcased in the hit movie- PK by Amir Khan. The architecture of the well is a photographer's paradise. The place is relatively less crowded which is pre
Opening hours: 9:00 am to 5:30 pm
Also Read: 15 Must See Places in Kolkata
Religious Areas–
1. Jama Masjid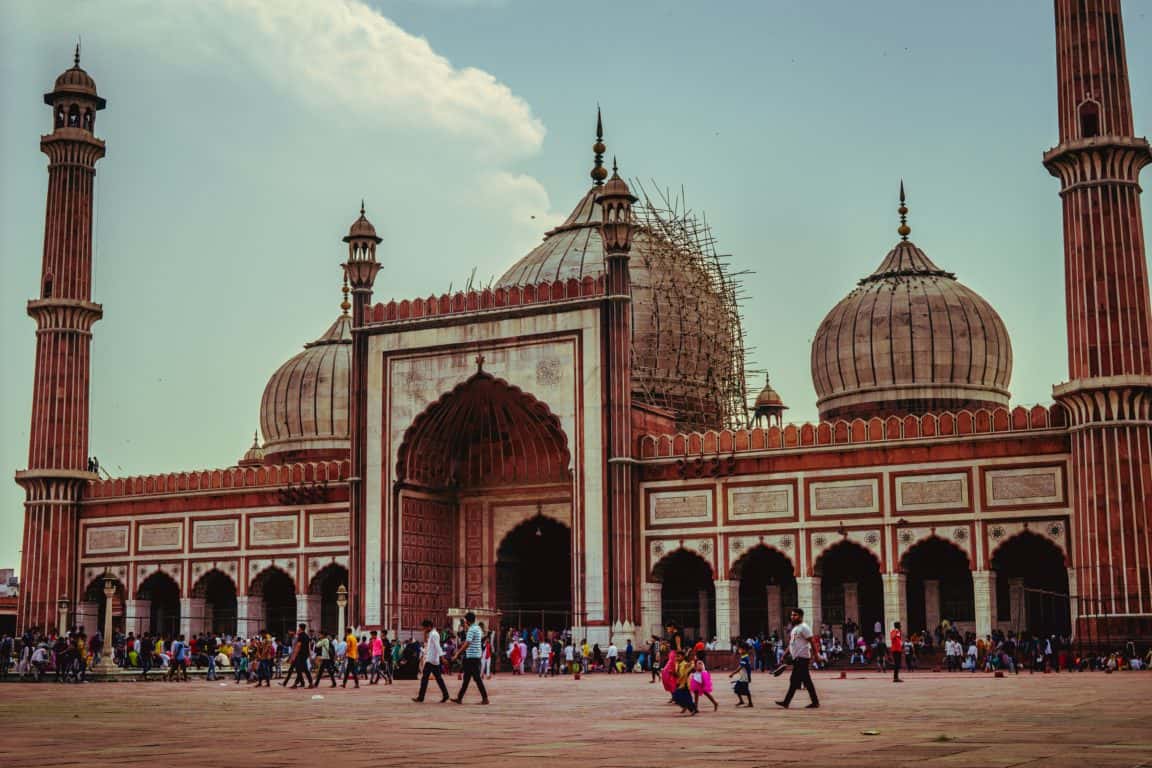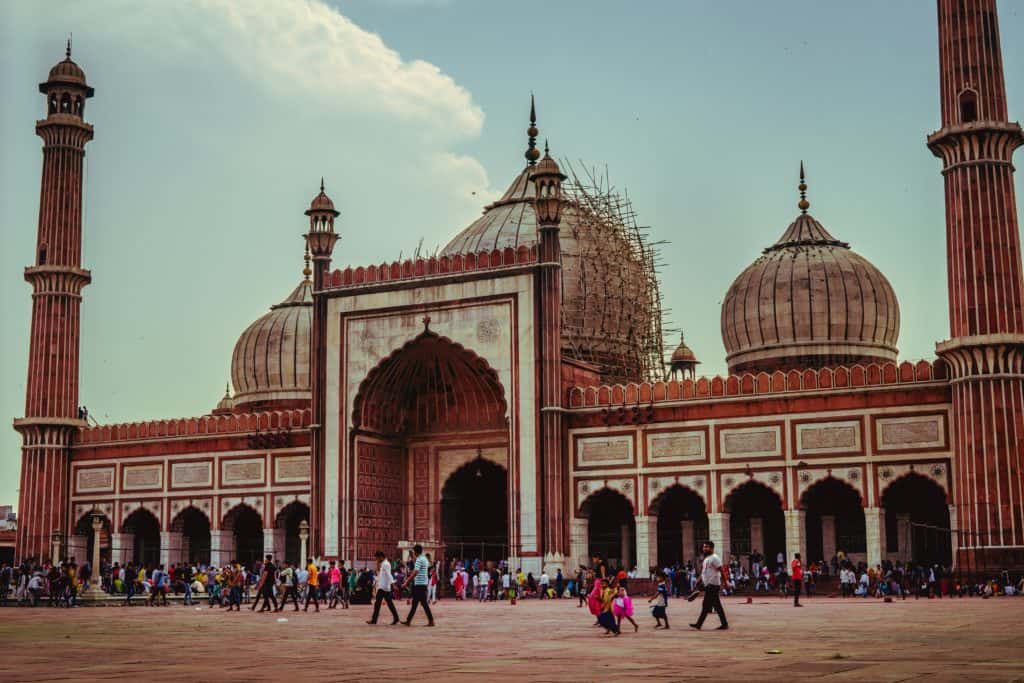 Shah Jahan's first architectural masterpiece was for his community; a Mosque for Muslims and that too India's largest! The Jama Masjid can accomodate upto 25000 devotees at a time. The mosque consists for four pillars and the southern pillar overlooks the city. Remember to dress appropriately while visiting the place. You get robes on rent if required!
Entry fee: Free, but videography fee is INR 300
Opening hours: Daily, 7 am-12 pm: 1:30 pm-6:30 pm. It is closed during prayers and the timings depends upon the direction of the moon
2. Lotus Temple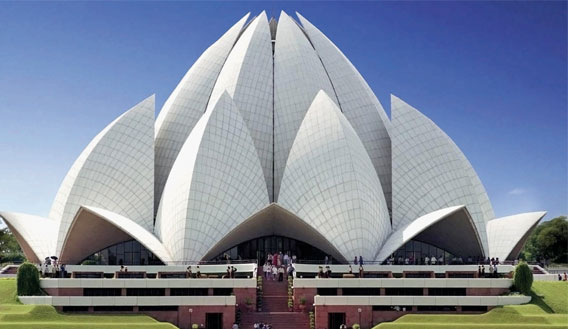 The Lotus temple is named so because it is shaped as the Lotus Flower. It is part of the Bahai Temple symbolizes four religions namely Hinduism, Jainism, Buddhism and Islam and this temple supports the view that all religions must be united and we must function as one big community.

Thus, devotees of every religion are welcome here. There are nine doors to this temple which allows 2500 visitors at the same time.
Remember that photography is strictly prohibited inside the temple and to keep your shoes outside before entering. Also make sure to take a stroll around the beautiful sprawl of greenery around and to hire a tour guide if you're interested in the history of the structure. Don't forget it is one of the best must place to see in Delhi.
Entry fee: Free
Opening hours: Tuesday – Sunday, 9:30 am – 5 pm (winters) & 9:30 am – 7 pm (summers)
3. Bangla Sahid Gurudwara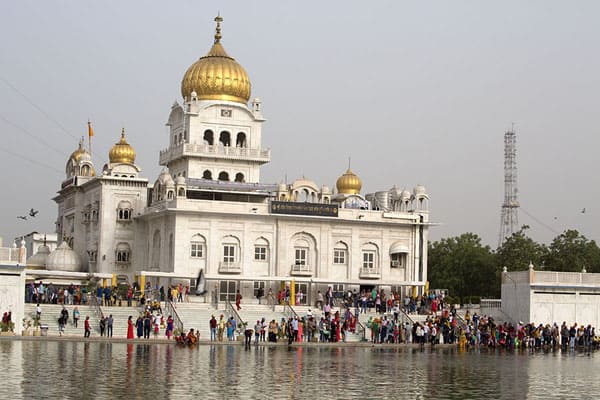 The religious place for the Sikh community of India, this Gurudwara is a sight to behold. The Gurudwara was initially built as a small temple by Sikh General, Sardar Bhagel Singh in 1783. The complex also contains a higher secondary school, Baba Baghel Singh Museum, a library and a hospital! Much to see!
Entry Fee: Free
Opening hours: Everyday
Must visit nearby: Rakab Ganj Gurudwara, Birla Mandir and St Cathedral Church
Shopping–
1. Sarojini Nagar
You can compare Sarojini Nagar to a really large thrift shop. It is a huge market where you can find everything under the sun. From party dresses to bedsheets to wall clocks- you can find everything here at throwaway prices. If you're a shopaholic, Sarojini nagar is your heaven on Earth.
Opening hours: 10:00 am to 9:00 pm. All days of the week except Monday
2. Janpath & Palika Bazaar
This underground market is located in Connaught Place. Palika Bazar has the capacity of accommodating 15,000 people within its confines at any given time. This area was set up in the 1970s and has about 380 numbered stalls selling a multitude of things. Janpath Market is another market in CP & the lane connects it to Lodhi Road. It is another similar market that sells multiple varieties of goods.
Opening hours: 10 am till late late evening.
3. Karol Bagh
Karol Bagh is your one stop to ethnic wear. If you prefer Indian outfits, here is where you will find unique and as well as traditional pieces and material. You will also find nice jewellery to accessorize your looks.
Opening hours: 10.00 am to 8.00 pm. It is closed on Mondays.
If you are on a short visit, make sure you visit at least one of these markets to get a feel of street shopping in Delhi!
Hope you are now more equipped on what to see in Delhi. To know more on "Must See places" in other cities in India please visit Yeh Hai India