How to Reach?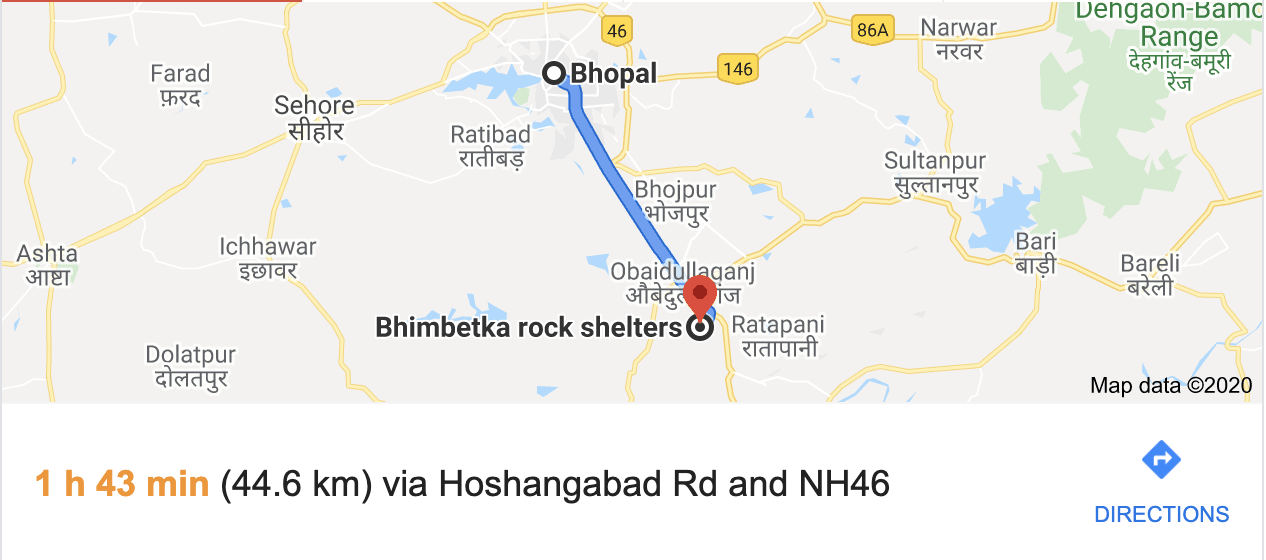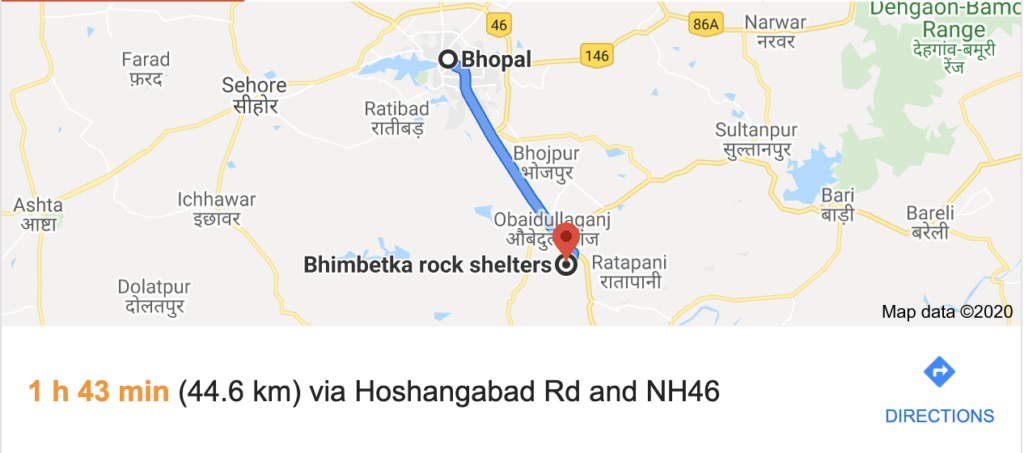 Bhopal is the central point from where one can get accessible roads, easy railways and flights to reach Bhimbetka Caves. The nearest airport is Raja Bhoj Airport (Bhopal) which is 45 kilometres away. The nearest railway station is Bhopal junction at a distance of 37 kilometres.
The Caves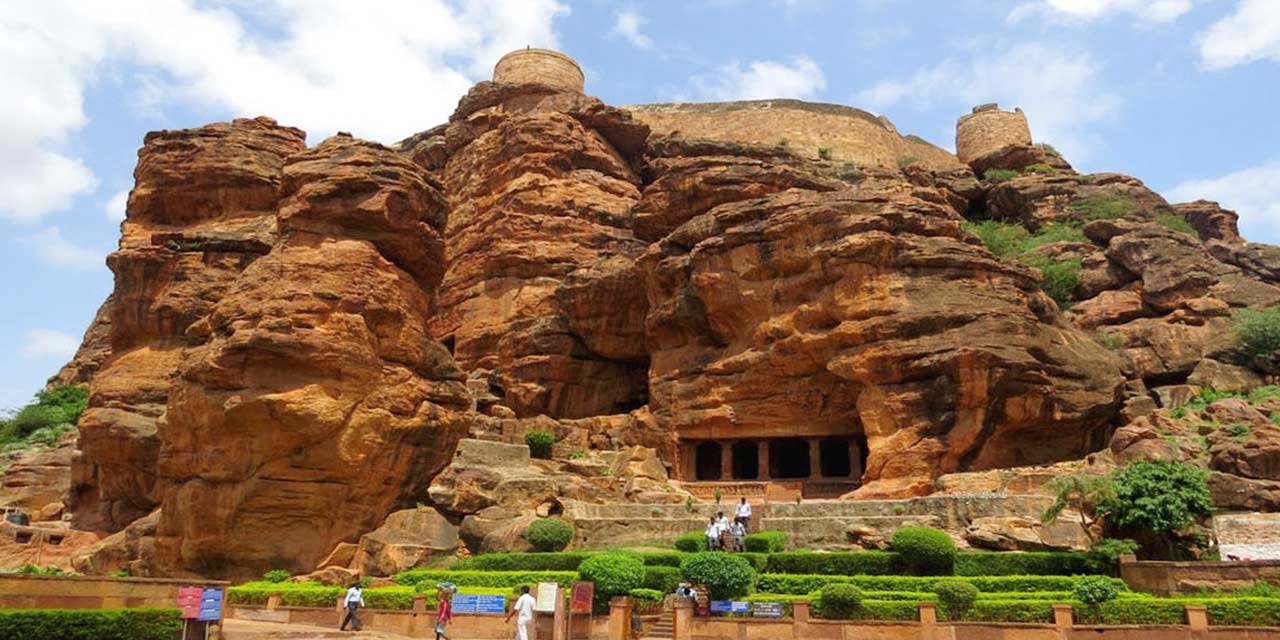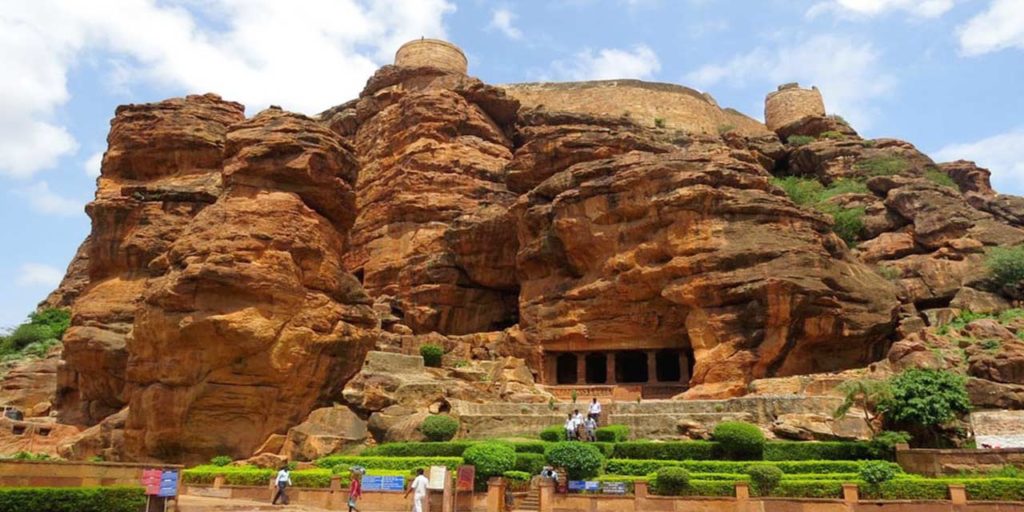 The Bhimbetka Rock Shelter's floors and walls stand as a piece of invaluable evidence through the long history of human civilisation. All the paintings present on these rocks are evidence from different periods, which dates back to 30,000 years. These paintings nestled between the rocks are first traces of the dwellers in this region from the pre-historic period. The paintings showcase the pre-historic mankind's lifestyle and their daily activities such as agriculture, hunting and celebration of festivals.
The word "Bhimbetka" is derived from the name of one of the Pandavas – Bhim. After you breakdown the word Bhimbetka, it becomes Bhim and Baitha, and its literal translation becomes 'Bhim sat'. According to legends, Bhim during his years of exile took shelter here. Thus, that is how this hill got its name.
The Bhimbetka rock shelters are snuggled at the foothills of the Vindhya Mountains, only 45 kilometres away from the city of Bhopal. This region is a set of six hills along with the ranges, they are – Vinayaka, Bhonrawali, Bhimbetka, Lakha Juar, Jhondar and Muni Babaki Pahari.
Bhimbetka was certified as a UNESCO World Heritage site in 2003. Though there are almost 500 caves, only 12 are open for tourist viewing.
Discovery of Bhimbetka Caves
These rock shelters were first mentioned in the research paper of a British scholar named W. Kincaid in 1888. According to the paper, the only information that could be gathered from the local Adivasis (tribals) was its Buddhist connect.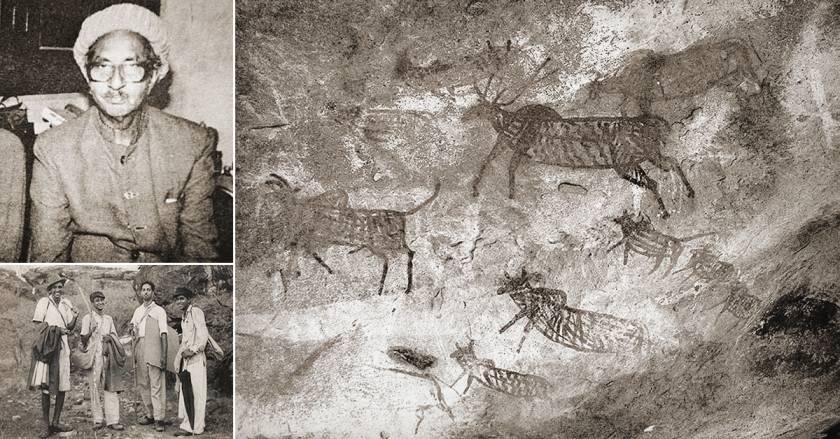 It was until the late 1950s that Dr V. S. Wakankar discovered the rock shelters accidentally, and visited the site with a team of archaeologists for further excavation and gathering shreds of evidence.
It was only in 1970s that Bhimbetka got a comprehensive scale of true significance that it holds today. Many shelters were getting discovered during this period, about 243 shelters were located on the Bhimbetka hill and 178 shelters were identified on the Lakha Juar hill.
There are numerous rock shelters across this site, but there is one cave that has gained maximum popularity – " The Auditorium cave". Robert Bednarik, an Australian prehistorian and cognitive archeologist drew resemblance of this cave to a "cathedral-like" atmosphere. When one walks inside these caves, the gothic arches and soaring spaces takes one back to an eerie cathedral.
According to the Archaeological Survey of India, these shelters stand as a proof of human settlement in this particular region right from the stone age to late Mesolithic period and finally coming down to 2nd century BCE. This was proved through all the excavations that have taken place in recent decades.
The paintings in different eras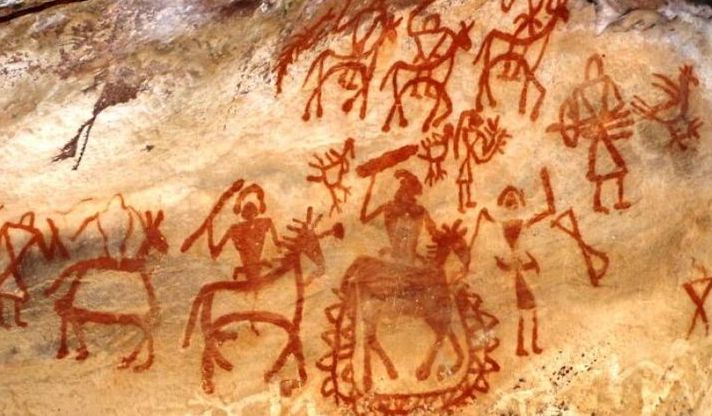 The paintings showcased on the walls and floors are engraved there for 30,000 years, and they stand as a mesmerising evidence of human civilisation in this region in ancient era.
The paintings in the Bhimbetka Rock Shelters are divided into different groups. There is one group that majorly represents hunters and food gatherers, and the other group has paintings of fighters, riding horses and elephants carrying weapons. The first group is said to be a representation of pre-historic times, whereas the latter represents the historic times.
1. Period I (Upper Paleolithic)
The paintings during this period showed a lot of linear representations and were painted in greens and dark reds. The figures of the animals in these paintings were pretty huge, and it majorly included bison, tiger and rhinoceros.
2. Period II (Mesolithic)
The paintings during Mesolithic were comparatively smaller than Upper Paleolithic paintings. In addition to animals in those paintings, there were paintings of humans as well. There were also clear paintings of weapons during this time.
3. Period III (Chalcolithic)
The paintings during this period were pretty similar to Mesolithic paintings. But these paintings showed the fact that the then dwellers made contact with other agricultural communities for exchange of food.
4. Period IV & Period V (Early Historic)
The human figures during this period got more decorative and schematic in style. The paints which became very prominent were red, white and yellows. There were many depictions of religious symbols, these religious motifs included tree Gods and magical flying chariots.
5. Period VI & Period VI (Medieval)
The paintings of this period were geometrically linear and more schematic. There was a certain crudeness that was evident in the artist style. The paints were made from black manganese oxides, red hematite and charcoal.
You might also like to read about Cave Paintings in India